Where can I park my campervan in the UK?
Published:
Owning a campervan can provide a sense of freedom and adventure, allowing you to travel to various destinations and have the flexibility to park and camp in a wide range of locations.
However, it's important to note that campervan travel also comes with responsibilities, such as adhering to local regulations and camping restrictions, and managing waste disposal.
Additionally, travelling around in your campervan can have its own set of challenges, including finding suitable parking or camping spots and dealing with limited space.
Can I park a campervan anywhere?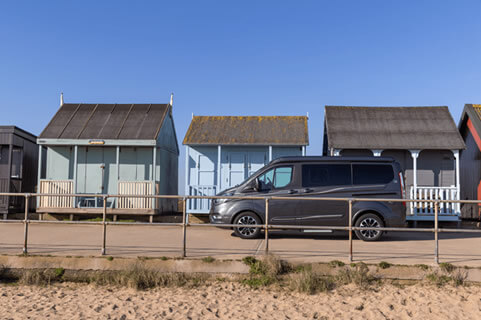 Unfortunately, as with any motor vehicle, you can't park up in your campervan anywhere you like for long periods of time. You'll need to check with the local authority regulations and land-use regulations to ensure that parking your vehicle is allowed. Some areas may have restrictions on long-term parking or camping.
If you find a spot away from public property, you should always seek permission from the landowner before parking on their land. This applies to private individuals, businesses, or any entity that owns the land.
What about parking my campervan on the street?
There are no explicit rules here in the UK to stop you from parking your vehicle on the street outside your house, as long as you are not sleeping overnight. If you're not planning on travelling for a few weeks, and you have a driveway, park it there, and ensure your vehicle has valid tax and MOT.
Parking a campervan on public property, such as neighbouring streets, car parks, or public lands, can be subject to various regulations and rules that vary by location. Get in touch with your local authority to ensure you are adhering to their restrictions.
Can I sleep in my campervan on the street?
Technically, no explicit national laws stop you from sleeping in your campervan overnight while parked on a public road. That said, you generally aren't allowed to as some streets in the UK can be subject to local regulations.
Different areas may have specific rules regarding overnight parking and camping in vehicles. Some areas may permit it, while others may not.
This is because most roads are owned by local councils who set their own rules about what is and isn't allowed - and the majority say that you can't sleep at the side of the road. The exception is overnight lorry stops or laybys, so if you really need to park up, look out for these.
Parking in motorway services
In the UK, it is generally not permitted to sleep or camp at motorway services as they are designed for short stops, such as refuelling, using bathroom facilities, and grabbing a quick meal or refreshments. Most motorway service areas have signs indicating that overnight sleeping or camping is not allowed, and they are typically monitored by security personnel to enforce this rule.
Public carparks
Public car parks are also generally covered by Traffic Regulation Orders which vary across the UK. These generally forbid sleeping, camping, and cooking and may place a limit on the size and class of vehicle allowed.
What is wild camping?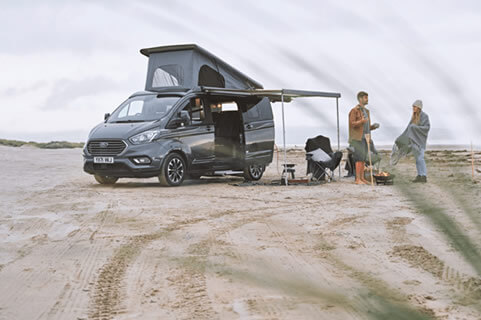 Wild camping refers to the practice of camping in natural or remote outdoor locations that are not traditional campsites or designated camping areas. It typically involves setting up a camp in more secluded, unregulated, and less developed environments, often in the wilderness, woods, mountains, or by the shore.
What are the rules about wild camping in a campervan?
It might seem feasible to find a field and set up home for the night, but this is rarely legal. You'll likely be trespassing on private property and could cause a lot of inconvenience to the owner if they need to access where you're staying.
The rules and regulations regarding wild camping in a campervan can vary widely depending on the country, region, and specific area you plan to visit.
It's crucial to research and understand the specific regulations in the area where you plan to engage in wild camping in your vehicle. Always follow local laws, respect the environment, and be a responsible camper to ensure that wild camping remains an option for you and future campers.
Tips for parking your campervan safely overnight
Select a parking spot that is legal and conforms to local regulations. Look for designated campsites, rest areas, or areas where overnight parking is allowed.
Whenever possible, park in well-lit areas. Good lighting enhances security and discourages potential intruders.
While wild camping can be a great experience, it's often safer to park in areas with other campers, such as established campgrounds or camping parks. Isolated spots can be more vulnerable to security risks.
Always lock your campervan's doors and windows before going to sleep. Consider additional security measures like motion-activated lights, alarms, or steering wheel locks to deter potential thieves.
Cover windows with blinds or curtains to maintain privacy and keep the interior of your campervan concealed.
There are a number of different apps available that can help you find overnight parking spots, aside from standard campsites, including Park4night, Brit Stops and others.
For established campsites, The Camping and Caravanning Club and the Caravan and Motorhome Club have 1000s of campsites listed on their site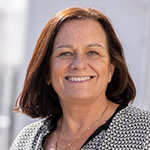 "Safety should be your top priority when parking your campervan overnight. If you're unsure about the safety of a particular location, it's better to choose a more secure option, like a dedicated campsite. Additionally, be respectful of the environment you visit, and leave no trace of your presence."
Jo Mitchell, Marketing Director at Swift
Storing your campervan
If you don't plan to use your campervan for a sustained period of time, for example throughout the winter, then storing your vehicle in a secure storage facility can be a practical and safe option.
Campervan storage facilities typically offer a range of services and amenities designed to securely store and protect your campervan when it's not in use.
Check out our guide to storing a leisure vehicle.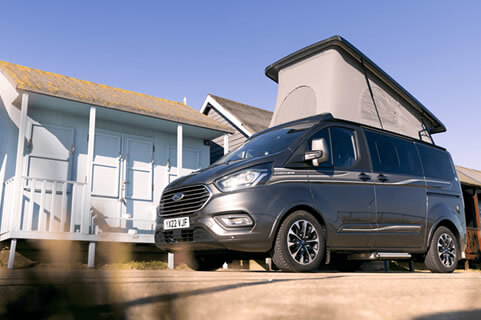 Do I pay road tax for a campervan?
As your campervan is a motorised vehicle, you will need to pay road tax just like you do a car. The rate of tax is based on the vehicle's revenue weight (also known as maximum or gross vehicle weight).
Your campervan will also require an MOT every year if it's over three years old and there is a legal requirement to insure your vehicle.
Summary
In summary, despite no explicit national laws here in the UK around parking or sleeping in vehicles on public streets, you must adhere to local authority regulations and camping restrictions.
Whilst you are on the road, try to park at a campsite or designated camping areas. Back home, when you require to park up for periods of time, it's best to keep it on your drive, or check that your street allows you to park overnight. For longer periods of inactive use, consider storing your campervan in a secure storage facility to ensure your investment is secure and protected in a safe environment.