How long do touring caravans last?
Published:
Understanding how long a touring caravan can last is an important element as it influences the value of investing in one over time. It's crucial to note it's a highly subjective discussion depending on several variables.
The main elements that influence how long a touring caravan will last are:
Frequency of use (nights per year it's used)
Quality of construction
Regular servicing
How well it's taken care of
The way it's stored through winter
The average lifespan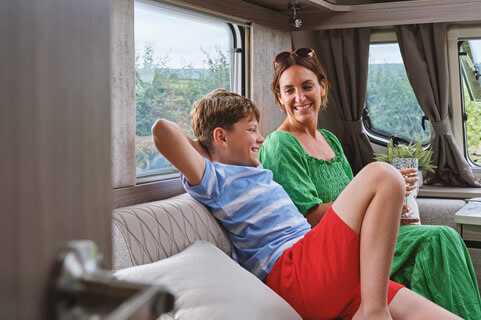 The prevailing average lifespan for a touring caravan stands at 14 years, but averages can be misleading as some caravans may last 50 years and others 5 years which could still give an average of 14 years, so we have to be cautious taking these figures at face value.
It's reasonable to assume, however; that with good care and regular maintenance investing in a new caravan could last 14 years. For more detail, take a read of our guide are touring caravans a good investment.
As we've briefly touched upon, the quality of how the caravan is manufactured plays a big role in how long it will last. At Swift, we believe in the longevity of our caravans and use SMART construction, our strong timberless body frame uses a tough, hard polyurethane-based product that's totally impervious to water and has been proven through use. We back them with an extended body shell warranty for the first owner for 10 years.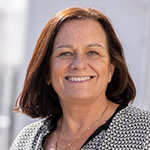 "The reputation of the manufacturer and the specific model of the caravan can impact its lifespan. Manufacturers like Swift are known for producing durable, long-lasting caravans."
Jo Mitchell, Marketing Director at Swift
Help your caravan last longer
One of the most effective ways to help your caravan last longer is to make sure it's regularly serviced. This can often be overlooked with caravans, but every 12 months or 10,000km is a good rule of thumb for getting it serviced. This is because touring caravans have a lot of complexity, including gas, electric and water systems, and keeping all these in smooth working order is essential to prolonging the life of your caravan. A service can typically range between £180 - £300, depending on your model, but gives you peace of mind in the long run.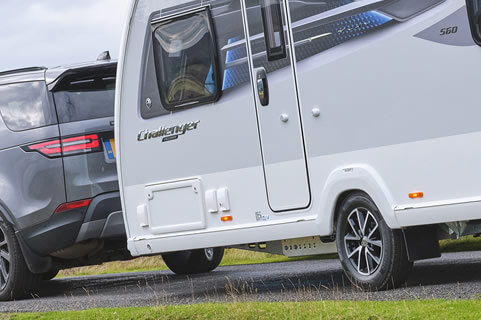 Coupled with that point is keeping general good care of the caravan, which includes very basic housekeeping such as a good deep clean after longer holidays away. But one point to draw particular attention to is the tyres – with the tyres constantly bearing the weight of the caravan, it's important to regularly check the tyre pressure to ensure they're maintained at a healthy level. A tyre frame can be worthwhile if the caravan remains in one place for prolonged periods to help support the tyres.
Winter storage
Arguably the most impactful element to how long a caravan will last comes down to how it's stored through the winter. One of the benefits of our SMART construction is to increase the resilience of the caravan through the colder months, but there are additional steps you can take to enhance this protection.
Investing in a high-quality caravan cover for the winter should not be underestimated. It can combat the build-up of damp over time and is one of the most simple, yet effective investments that can be made to increase the longevity of your caravan. It's important to pay a little more and get a cover that's breathable to prevent the build-up of condensation and rust. Your caravan will thank you in the years to come, and the cover will pay for itself in taking care of your tourer.
Summary
How long a caravan will last is largely dependent on how well you take care of it. But Swift's commitment to creating long-lasting caravans with SMART construction and a 10-year bodyshell warranty ensures extra resilience to the natural elements. That said, if you action any of the above steps in addition you'll help to preserve and further extend the life-span of your caravan - meaning there's even more time to make life long memories.