What motorhomes and campervans are under 3500kg?
Published:
It's vital to understand what motorhomes and campervans are under 3500kg as part of your purchasing decision. This weight is the limit that you can drive up to on a standard Category B driving licence, meaning it can be driven on your normal driving licence.
Motorhomes and campervans above 3500kg are naturally larger and for some people, the extra space is a preference. If this is the case, it would mean a different driving licence is needed, achieved through an additional driving test. If you're unsure of the difference between a motorhome and a campervan be sure to check out our guide.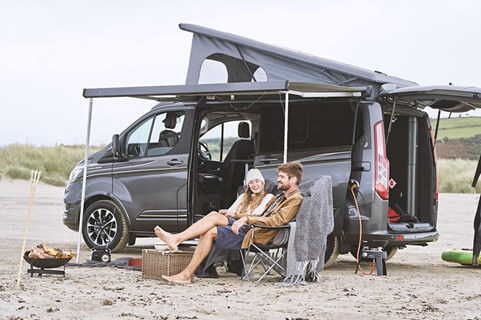 If the vehicle you're looking at is under the 3500kg mark, no additional test is needed and you can hop in and drive the motorhome or campervan immediately (once it's taxed and insured of course!) Because of their smaller size, they're also easier to drive and manoeuvre, making them an option to also become an everyday – or multipurpose – vehicle. Our Monza campervan is a perfect example.
When it comes to parking and storage, smaller vehicles also simplify options here too. Motorhomes and campervans under 3500kg are more likely to park neatly on your drive or even roadside if you park on the road, and parking - including finding suitable parking spaces - is an easier affair in public spaces.
Who are they suitable for?
There's a common misconception that motorhomes and campervans under the 3500kg mark are only suitable for couples, but as you'll see in our selection below, this isn't the case. Thanks to tremendous progress in space innovation, Swift's range of leisure vehicles can comfortably cater for small families without sacrificing the luxuries you'd find in models over the 3500kg mark.
Naturally, they are more compact, so if space is a priority for you and the family then stepping over the 3500kg level is likely to exceed the benefit of a smaller footprint. The Kon-Tiki and larger Escape and Voyager motorhome models are all fantastic options for those needing the bigger, more spacious styles.
Swift motorhomes under 3500kg
You're not short on choice with our selection of more compact motorhomes, and you'll be surprised at how much flexibility you have whilst keeping under the 3500kg range.
Swift Ascari coachbuilt motorhome
A more recent introduction to the line-up, the Ascari is a stylist 2 to 4 berth narrow motorhome, this means it's similar in size to a panel style campervan, making it ideal for first time buyers. Every model of Ascari falls under the 3500kg limit and the inside is deceptively large and spacious, not to mention sleek, modern and stylish.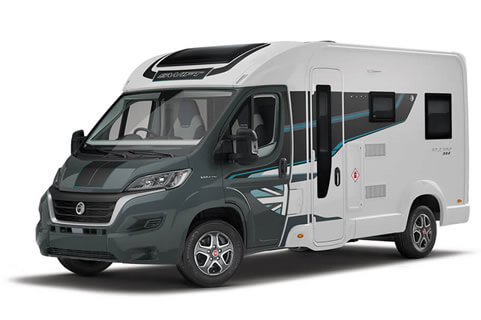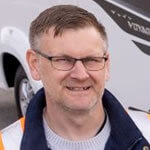 "Be also mindful of weight distribution throughout your motorhome or campervan. Pay attention to how you load your motorhome, proper weight distribution is crucial for stability and safe handling. Avoid overloading one side or the rear of the motorhome."
Chris Walker, Marketing Manager at Swift
Swift Voyager award-winning motorhome
Voyager has been designed for families who love to explore. Built on a Ford chassis with a refined and sleek interior, this spacious motorhome is the largest vehicle that sits below the 3500kg.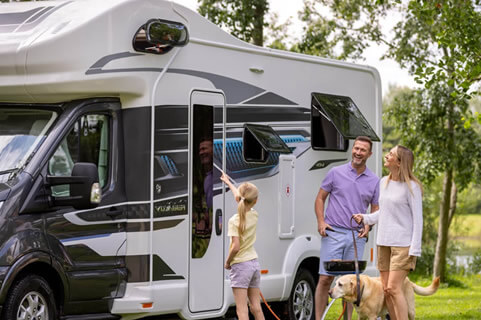 Swift Escape motorhome
Our ever-popular Escape motorhome starts to take us into the larger territory, but the 640 still falls within the 3500kg limit. All other models in the Escape range are over the 3500kg limit to accommodate for more beds and increased length.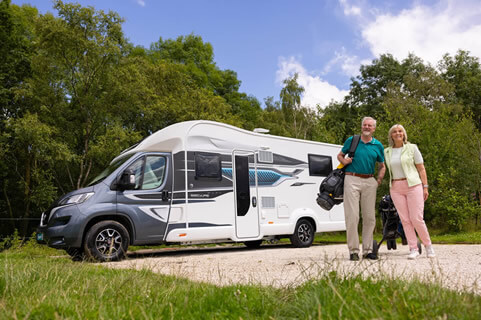 Swift campervans under 3500kg
Swift Monza award-winning everyday campervan
The compact Monza is the vehicle most suited to running everyday errands, whilst serving as a fully functioning campervan for easy escapes into the wild. But don't let its compactness put you off either - the plethora of space-saving features makes it deceptively easy and comfortable to holiday in.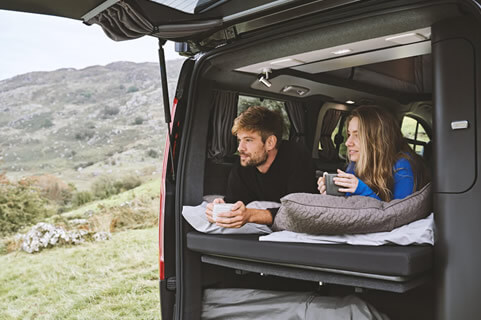 Swift Carrera panel campervan
The Carrera strikes a beautiful balance between space and convenience, ranging in 2 to 4 berth models it has enough length and height to feel roomy and relaxing with its contemporary sleek interior. At the same time, the panel van design makes it easy to drive, manoeuvre and park so it's ideal for couples and small families that want to store their camper on the drive.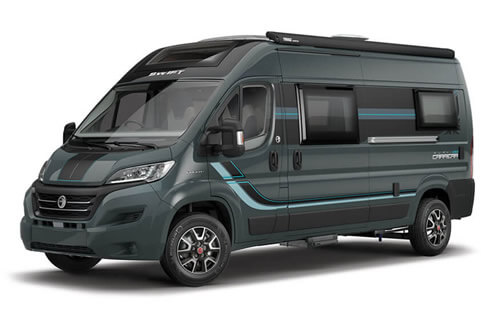 In summary, there's a huge choice of motorhomes and campervans if you don't want to step above the 3500kg limit, and you don't need to skimp on space for the trade-off either. We highly recommend finding one of our local Swift dealers to get a feel for the models. You can find your nearest dealer with our interactive finder here, and if you have specific questions about the models our teams are ready to help here.