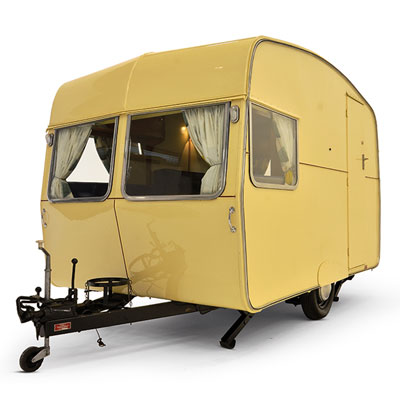 1964
Ken Smith builds his first touring caravan, called The Ten, in premises in Hedon Road, Hull with partner Ken Day, and sells the model for £289.
Interior of the Ten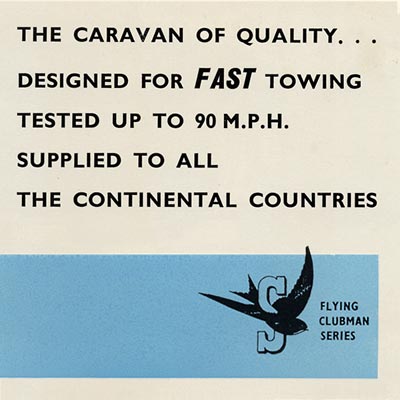 1965
Ken Smith buys out partner and goes it alone with wife Joan having launched two more models, the Clubman and Valken towards the end of 1964.
An early Swift Allouette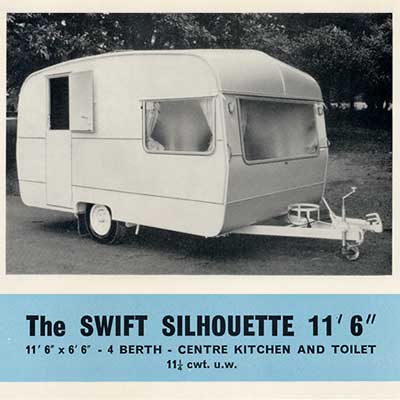 1966
Still operating from the original premises in Hedon Road, Swift now employs 8 people and the famous 'ette' range has been launched with the Alouette and Silhouette models.
Brochure cover for the 1967 'Ette' Range, fondly known as the 'Flying Clubman' Series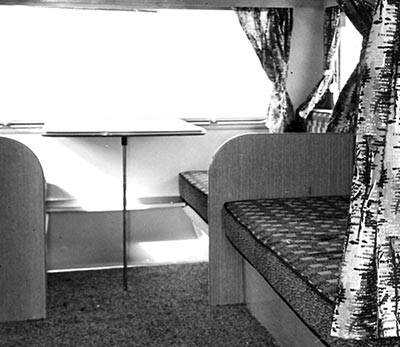 1967
The range is now up to five models and Swift is already exporting to West Germany and Denmark.
Innovative three front window design in an early Swift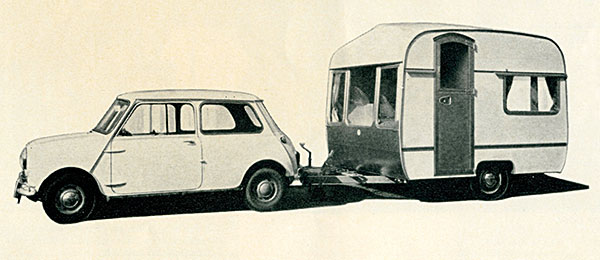 1968 - 1969
The company starts to take on the major players by exhibiting at the Earls Court Caravan Show for the first time. The 'signature' deep front window style that becomes synonymous with Swift models for the next decade gives an early insight into how the company will gain a reputation for product innovation.
The launch of the Rapide range moves Swift into the lightweight value for money market.
The Swift Factory, 1969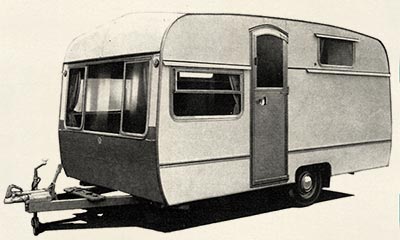 1969
By the end of the 60s Swift has 50 employees, is producing around 400 units a year and operates from a 10,000 sq ft factory.