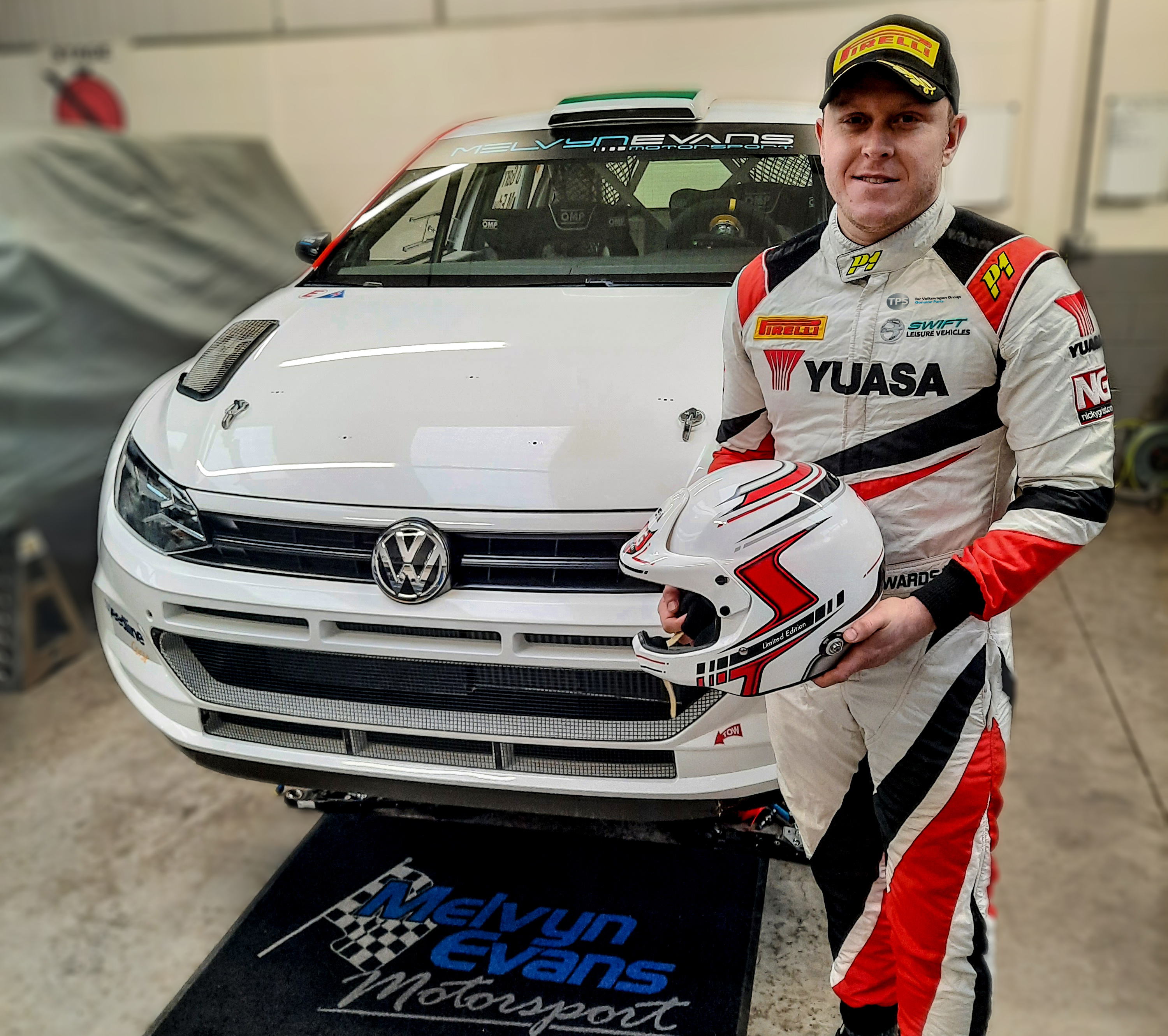 YUASA BACKS BRITISH RALLY CHAMPION MATT EDWARDS AS HE CONTENDS FOR THIRD BRC TITLE
Reigning British Rally Champion, Matt Edwards, will challenge for a third successive BRC title with the continued support of Yuasa for the upcoming season. Matt has joined Melvyn Evans Motorsport and is set to pilot the incredible Volkswagen Polo R5, previously unseen in the hotly contested championship.
The reigning champion and his co-driver Darren Garrod will pilot the all-new car at rounds across the England, Scotland and Wales, as they challenge for another title following dominant championship wins in both 2018 and 2019. The South Wales-based Melvyn Evans Motorsport-prepared Polo R5 replaces Matt's previous challengers and is set to heavily feature the battery manufacturer's branding and distinctive red, white and black colour scheme on a yet to be unveiled livery.
The 2021 season will be Matt's sixth in the fiercely contested championship, claiming an incredible eight wins and 13 podiums in that time. The team hope to tackle stages across the UK, Ireland and Belgium building on their successful start to the 2020 season after winning the Cambrian Rally in Llandudno before the season was unfortunately cancelled due to the COVID-19 pandemic.
Joining the battery manufacturer in announcing their support for the reigning British Champion is parts giant TPS®. Established in 2007 to provide parts to the independent motor trade, TPS are a wholly owned brand of Volkswagen Group UK. They stock the full range of Yuasa batteries and have been providing genuine Volkswagen Group parts, including Volkswagen, Audi, SEAT & Skoda to garages across the UK for almost 15 years.
Yuasa will be joined once again by Swift with the leisure vehicle manufacturer's branding appearing across the car – a nod to the close working relationship of both brands. Nick Page, Swift Commercial Director, said "We're delighted to be working with Yuasa in the rally world once again, lending our support to the team's superb new car. It's great to see Swift's branding on the Volkswagen Polo R5 and we look forward to following the team's success."
Jon Pritchard, General Sales & Marketing Manager at GS Yuasa Battery Sales UK said: "We're pleased to continue our partnership with Matt and are keen to help him on his way as he challenges for a third title. Matt has shown incredible drive and determination since his win in Llandudno and we can't wait to see him hit the stage in an all-new car for 2021!"