Introduction to Motorhomes
For more and more people the motorhome has become their go to leisure vehicle. They provide a great way for you and the family to tour the country in comfort and style.
Before you decide on your dream motorhome you'll want to know which type is a good match for your family and lifestyle. Here we cover some key questions to help you get on the road and get away from it all.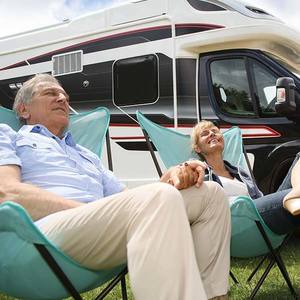 What a motorhome can offer you
A motorhome can give you a freedom that other types of holiday struggle to match. If you want to tour around stopping at lots of different places for short stays or set off more frequently on the spur of the moment then a motorhome if probably the right choice for you.
Over the last ten years motorhomes have made significant strides in many areas, such as construction, insulation, heating and interior design. All of these combined mean that it really can be your home from home with all mod cons, giving you warmth and comfort wherever you are. Many modern motorhomes even come with handy charging points so you can keep your mobile devices charged during your stay away.
The kitchen in a modern motorhome is well-engineered to make the best possible use of space available. First time buyers will be very impressed with the amount of cupboard space available. Most motorhomes come with a built in microwave, cooker with hob and oven, fridge, and a sink with mixer tap. Modern washrooms contain quality sanitaryware and a good shower.
It will be yours, so you can make it your own and have everything to hand and organised as you wish. By choosing Swift, you will become part of the Swift family of people who appreciate the quality, design and innovative features that make the Swift Group market leaders.
Types of motorhome
Swift Group offer two types of motorhome, panel van conversions and coachbuilt motorhomes.
Panel Van Conversions
Panel van conversions are built inside the shell of a standard panel van.
Swift Group Panel Van Conversions are mainly based on a Fiat Ducato hi-top van which is then fitted out inside to offer all the essentials. They are compact, flexible leisure vehicles with car like convenience and design.
Coachbuilt Motorhomes
Coachbuilt motorhomes are built on a van chassis and offer good internal space for couples or a larger families. They are well fitted out for extended periods of travel in comfort. Swift Group offer versions with a three roof profiles:
Low-line as the name suggested these have a streamlined front overcab pod which usually houses a storage locker
High-line - these have a raised overcab pod, sometimes known as a luton, that houses an overcab double bed
Integrated - these have a slightly elevated overcab pod that usually allows for a clever drop down bed at the front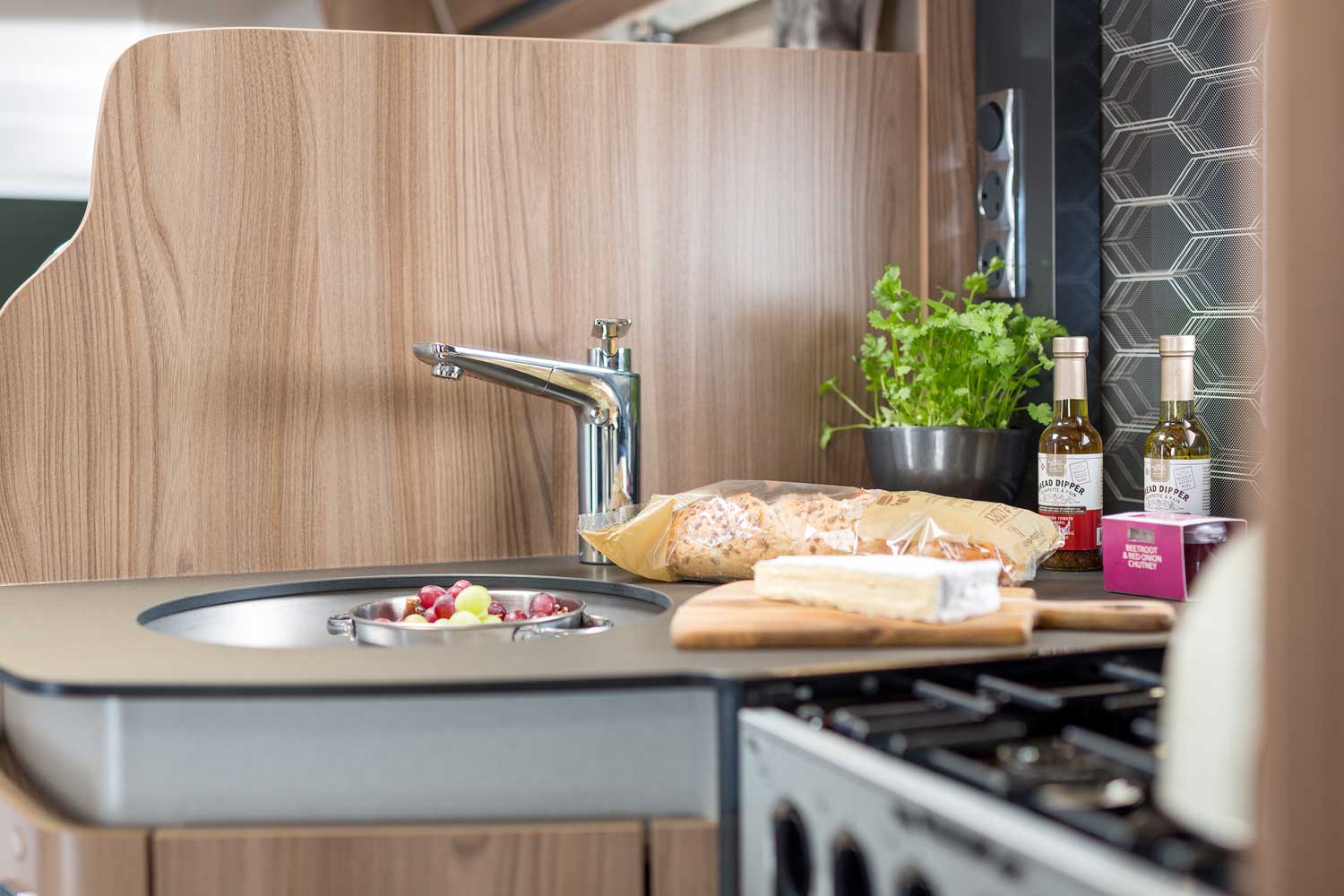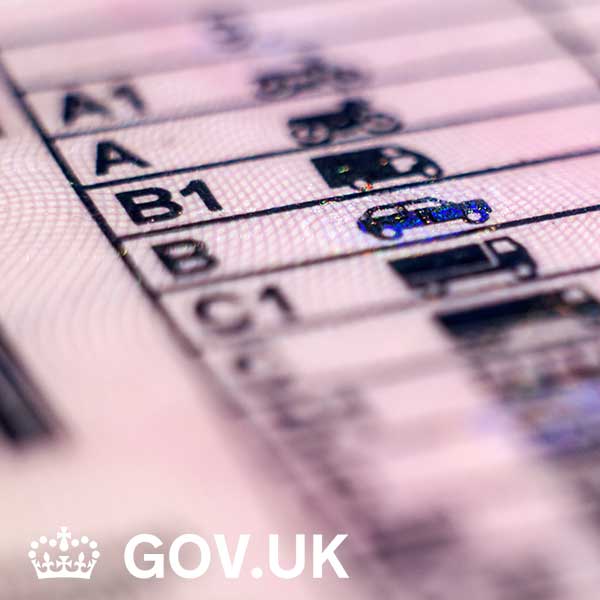 Driving Licence
Before you embark of buying or even test-driving a motorhome it is important to evaluate your driving licence.
If you passed your driving test before 1 January 1997 (and you're not 70 yet) you generally automatically have a category C1 licence entitling you to drive a vehicle up to 7,500Kg maximum authorised mass (MAM) – the MTPLM of the motorhome.
If you passed your driving test after 1 January 1997 and have an ordinary category B licence, you can drive a vehicle up to 3,500kg MAM towing a trailer of up to 750kg MAM
If you want to drive a heavier motorhome (up to 7,500kg) you will need to take an additional test to add the C1 category to your licence
If you are over 70, at this point you need to renew your driving licence and if you use the standard renewal procedure you will lose your C1 entitlement allowing you to drive a motorhome between 3,500kg and 7,500kg. To avoid this you will need to ask your GP to fill in a medical report form D4, for which you may incur a charge.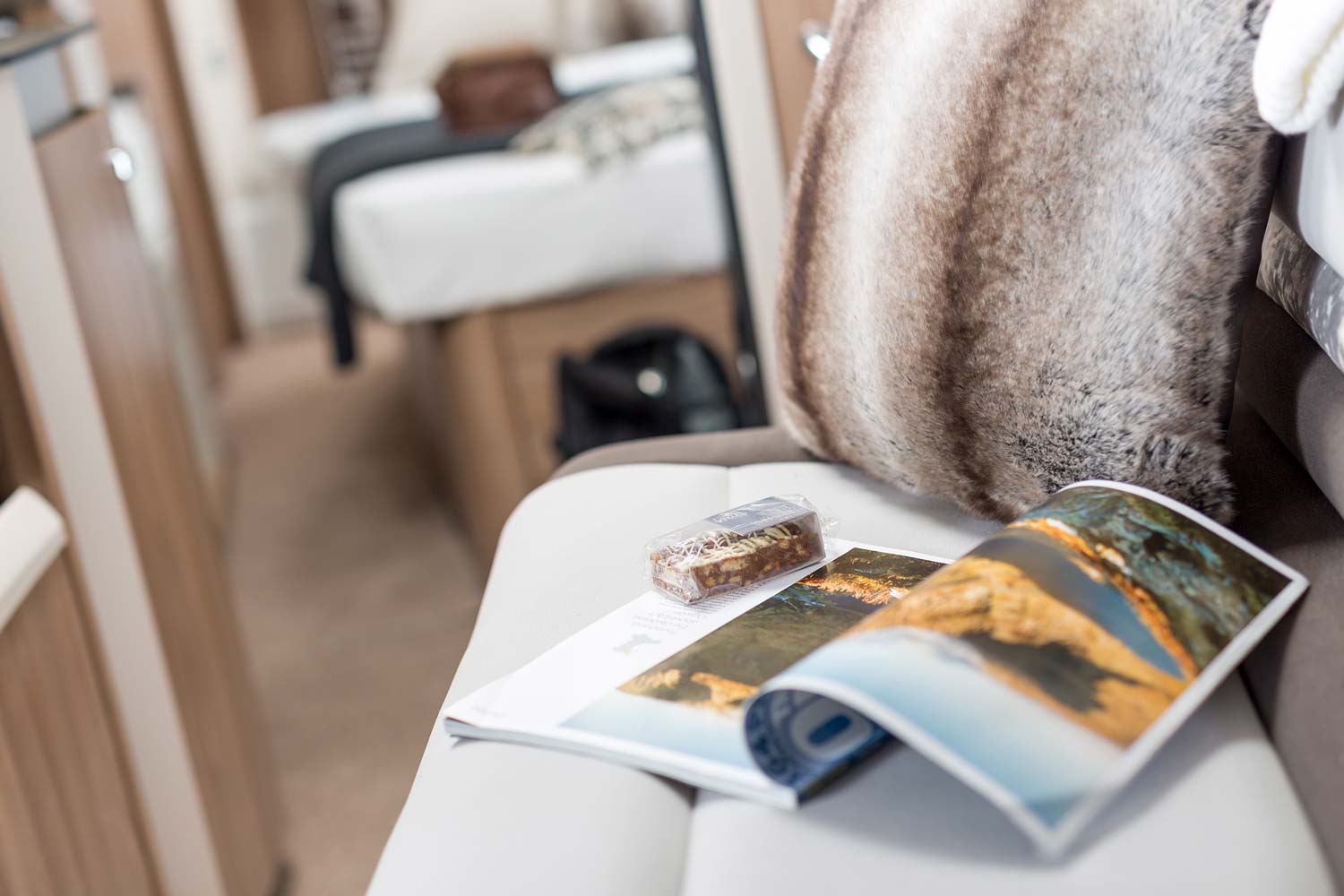 Useful tips
Measure to check that each berth is long enough for your requirements as some berths are only suitable for children.
Check the cushion depth and comfort in seating, because you will want a good night's sleep if it is used as a mattress.
Fixed beds in modern motorhomes often come with luxury mattresses so this is another consideration for the first time buyer when choosing between a fixed bed or a pull-out bed.
Once these key questions are answered you can choose a layout to best suit your needs. A tool to assist with this can be found here, our motorhome model selector tool.
Choosing the right motorhome
One of the main deciding factors will be how you want to use your motorhome.
Key considerations
Will your motorhome be your only vehicle and be used as a car replacement?
If your answer is yes, then a van conversion is probably best suited to your needs
Where will you store your motorhome?
Consider the height and width and any restrictions you may have at your home
Will you do full-timing, weekends only, wild camping, campsites only, lots of rural driving, lots of static camping?
If you plan to stay mainly on dedicated camping site, you can get away with a basic motorhome as most sites have excellent onsite facilities. However if you plan to roam and stay in more remote place, you will want a greater degree of comfort and facilities on board
Will you travel all year round?
If you plan to travel all-year round you will want to make sure your motorhome has excellent insulation. All Swift group motorhomes meet the Grade 3 standard for heating and insulation , meaning the interior warms up from minus 15°C to 20°C in under 4 hours and the water system still works.
Does your driving licence cover you to drive a motorhome?
Depending on when you passed your driving test and the size and weight of the vehicle you may need to take a separate licence – see the Driving licence section
How many people will you usually take on holiday with you?
Consider if you need rear seats with travelling belts
How many berths (sleeping accommodation) will be required?
What are the number of adults and children staying in the motorhome?
Think about the travelling, seating and sleeping configurations you need:
Do you need a double bed or two single beds?
Do you need the bed to be fixed or pull-out?
Do you require bunk beds for children?
How many people will be seated around the table? Do you need two separate areas or one main area?
Will you prefer an end or side kitchen?
Will you want a layout with an ensuite washroom or a centre washroom easily accessible to all?
Will you be having occasional guests staying over?
Remember that with regards the number of people sleeping you can always purchase an accessory such as an awning to extend space and sleeping area available.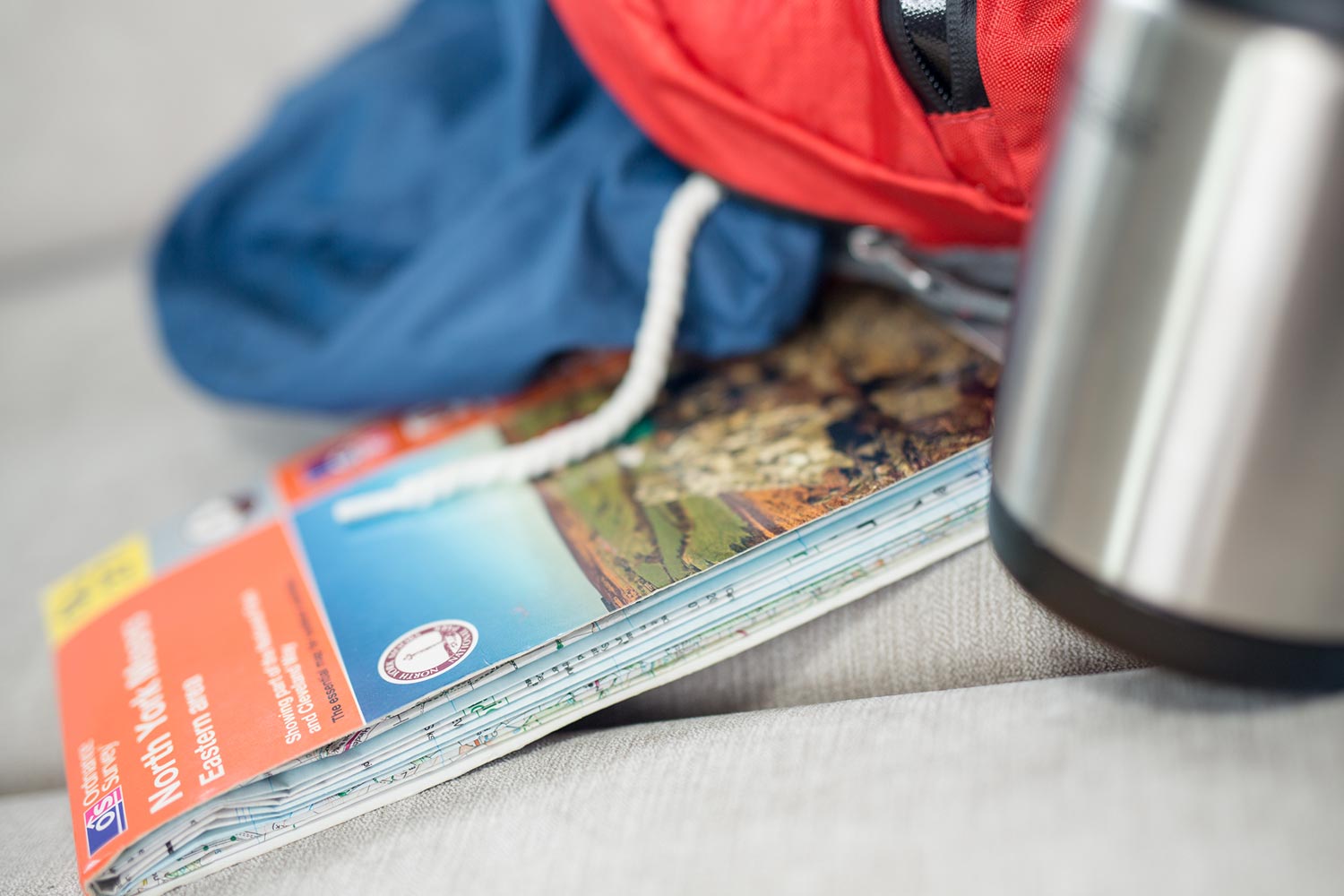 Buying your motorhome
Whether you buy new or used will depend on your budget and preferences.
If you are buying a pre-owned motorhome, is it strongly recommended that you use a pre-purchase vehicle checking service. The AA, HPI and MCEA all offer checking services so can be sure of the history and condition of the motorhome you are buying.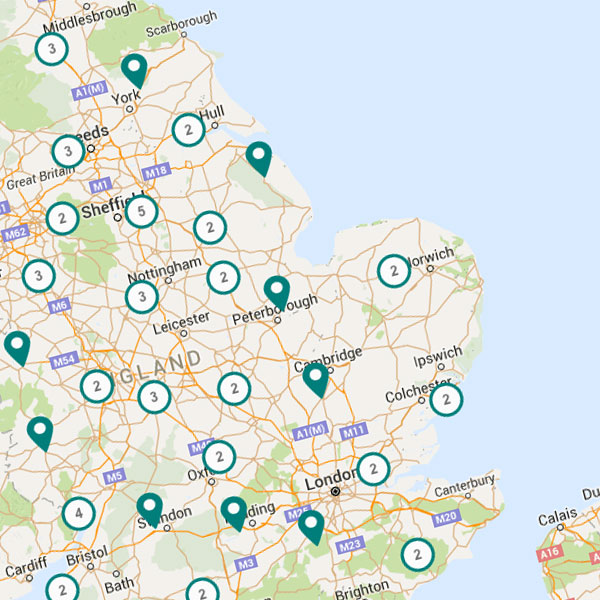 Where should I buy from?
We would strongly recommend that you buy from a local dealer. There are hundreds of motorhome dealers across the UK, some will just sell used motorhomes and others will sell new and used motorhomes. It is well worth visiting several to see for yourself the different layouts and type of motorhome, to narrow down to the motorhome that best suits your needs. The dealer should also give you advice and guidance about the right choice of motorhome for you.
Buying from a dealer will give you some reassurances:
Most will offer a warranty
Dealers will carry out a health check to confirm the motorhome is watertight and everything is in working order, you will need to carry out a range of checks yourself otherwise which can be tricky if you do not have any prior motorhome knowledge
You will need to do less research yourself into the history of the motorhome, because the dealer should already have done this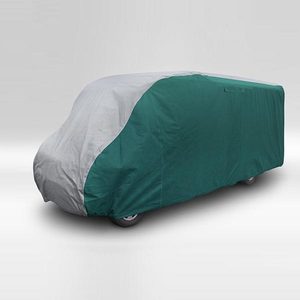 Storing your motorhome
Another key factor to consider is storage, for when your motorhome is not in use.
If you have space and want to store your motorhome at home things to consider are:
Check that there are no obvious height problems
Check your local bylaws because there may be restrictions
Think about the security of your motorhome if it is parked on a driveway
If you are not fortunate enough to have space at home things to consider are:
Cost-effective options, such as finding a local storage centre. It would be worth having a look in your local area to identify who offers a motorhome storage service. We recommend that you check where it will be stored and check that the area is secure and what security measure they have in place. Find out what their policies and procedures are, for example can you access your motorhome at any time or are there closing hours, or do you need to contact them in advance to access your motorhome. You would also want to know about insurance and costs.
Winterisation
Whether or not you plan to use your motorhome over the winter months, draining water and removing items that can be frost damaged needs considering.
You can find additional advice on storing your motorhome and winterisation on The Caravan Club or The Camping and Caravan Club websites and there will also be a section in your motorhome handbook. There are various further security measures, such as Theftcheck, that you might want to consider.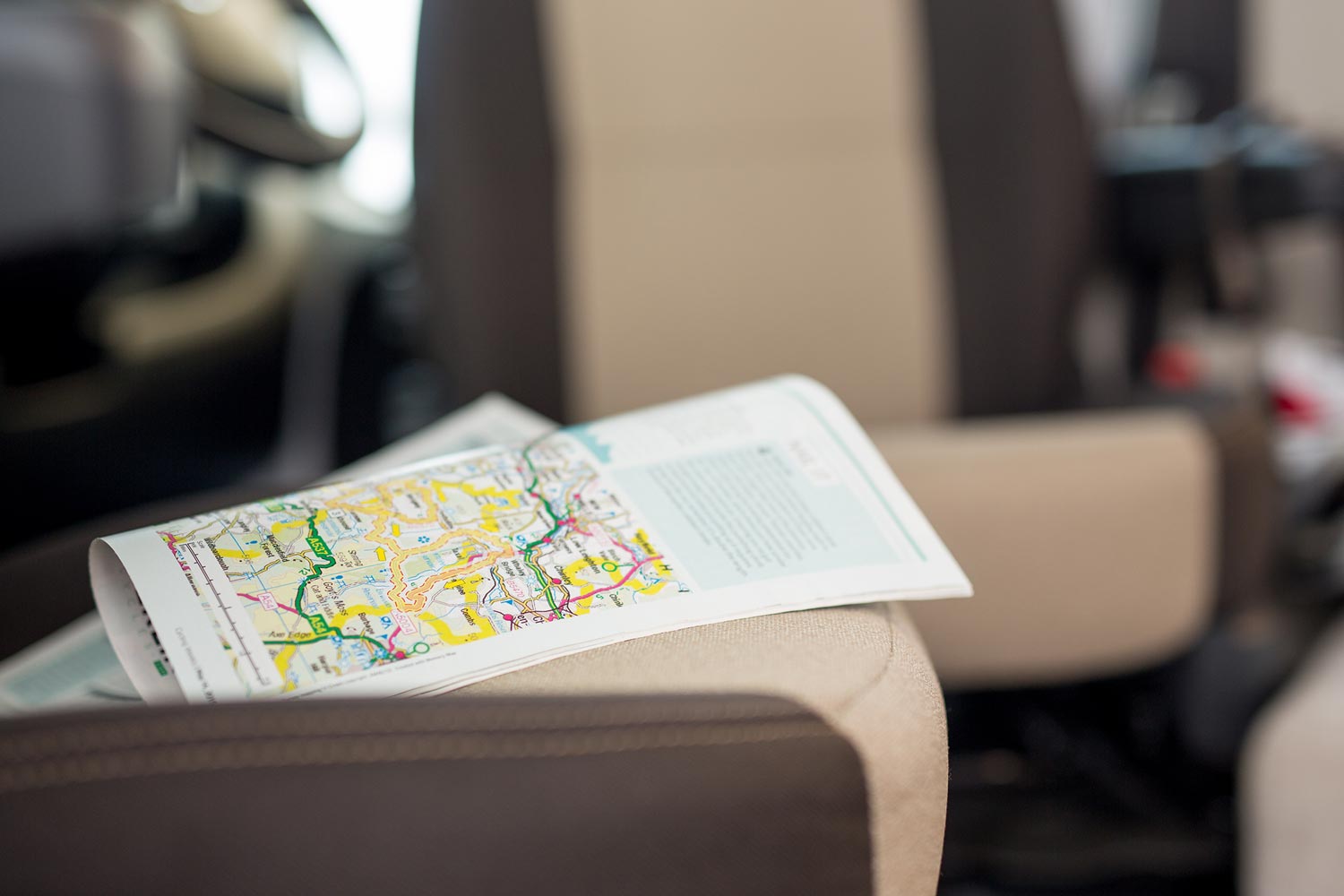 Getting on the road
If you are not used to driving a large vehicle, setting off in your motorhome can be quite a daunting experience.
Both The Caravan Club and The Camping and Caravanning Club offer courses to gain confidence. You can find out more on their websites, or contact them by telephone.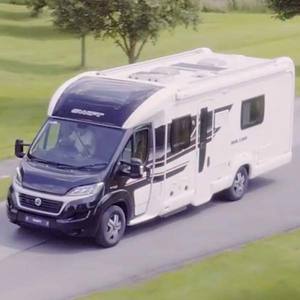 Things to consider when driving a larger vehicle:
Check your licence covers you to drive the vehicle
Give yourself more time and space when you're driving to manoeuvre around junctions and cars
You will need to anticipate and brake earlier in a larger vehicle and accelerate more slowly
Check the speed limits in relation to the vehicle weight, if it is more than 3,050kg the limits may be lower than for a standard car. You can find the latest information here.
Higher sided vehicles are affected more by the wind and can also cause and buffering effect to cyclists, motorbikes and horses when passing, so give them a wide berth and pass slowly
You may have a more difficult time maintaining acceleration on ascending grades and a more difficult time slowing down on descending
Know your dimensions incase you go anywhere with height, width or weight restrictions – think about low tree branches too
There are satellite navigation systems like Club Navigation that take into account the size of your motorhome and route you accordingly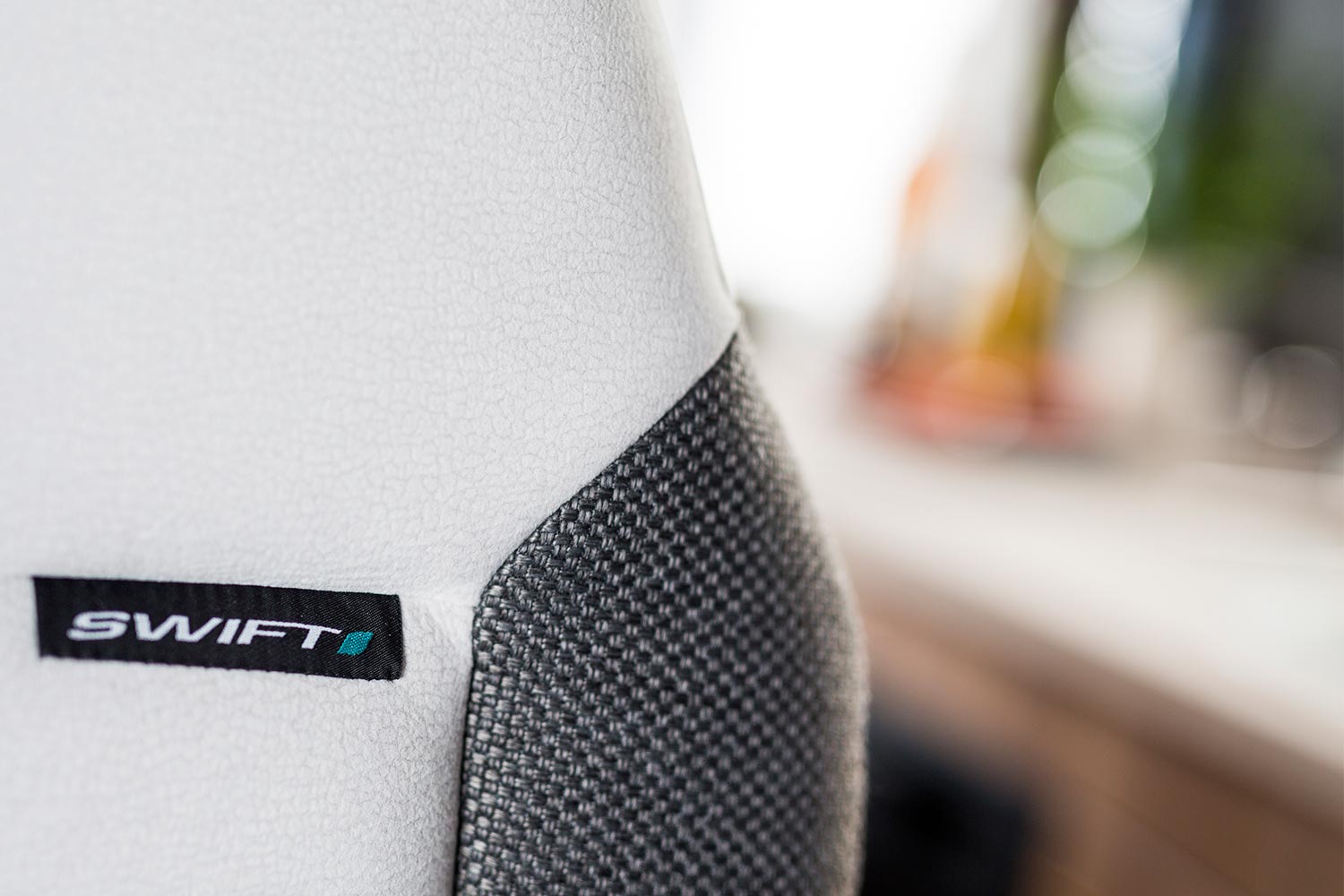 Other considerations
Other essential points to consider for motorhome ownership are:
Insurance cover
Maintenance and servicing. Not only will the base vehicle require servicing and MOT like a car, the habitation area must have an annual habitation service – The National Caravan Council (NCC) provide detailed information about the checklist involved
Be aware of mould and mildew, which can be real problem if it take hold. It is import to clean and check your motorhome frequently and not bring items in that can by contaminated with mould and mildew
There are many accessories you can buy for your motorhome. Some motorhome dealers have an accessory shop
Search our Dealer Network