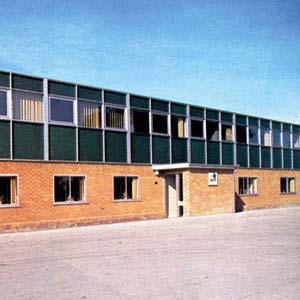 1970
Swift sets the trend with new two-tone exteriors in pale green and white, extending the range to six models and appointing over 30 dealers in the United Kingdom.
The company also moves to a new site and 15,000 sq ft factory in Dunswell Road, Cottingham, an area that will be the centre of growth for the next four decades.
TWO-TONE SWIFT IN THE EARLY 70S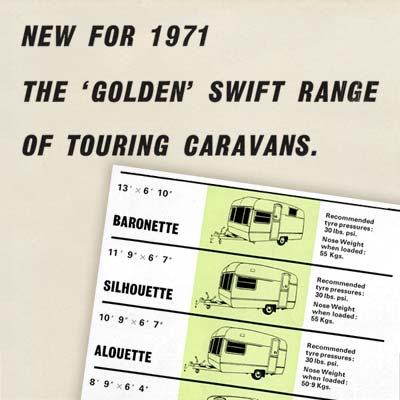 1971
Swift Owners get together to form the Swift Owners Club. Over 40 people join and the first Owners Rally is held at Alton Towers. It remains one of the oldest and most active clubs of its type.
BETTER SEE THROUGH VISION...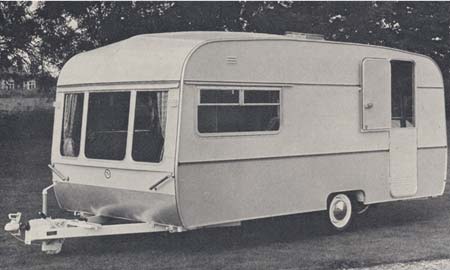 1972
VAT is added to caravans and, despite tough economic conditions, Swift enjoys one of its more successful Earls Court Caravan Shows. Days after the show, founder Ken Smith tragically dies suddenly, leaving his wife Joan and son Peter to continue the Swift success story.
SWIFT GO RALLYING TO PROVE BREED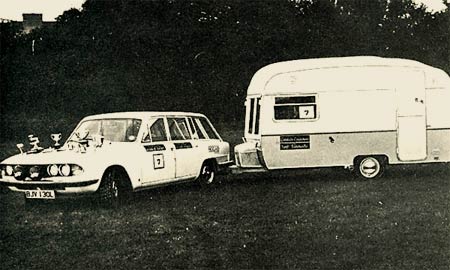 1973
Swift enters the British Caravan Road Rally and, with Peter Smith at the wheel of a Triumph 2000 Estate and Swift Silhouette, sets the standard. This starts a run of competitive and record breaking events proving the quality, performance and road handling capabilities for which the brand is known today.
THE NEW LUXURY CORNICHE

1976
Swift moves up-market, launching the luxury Corniche range, a name that will remain at the forefront of innovative design for many years to come.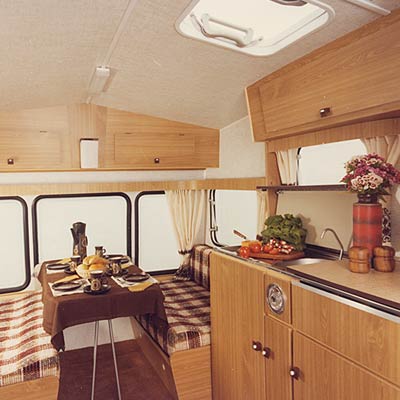 1977 - 1979
Swift's strategy in the middle to upper end of the market proves recession beating. With prices ranging from £2090 for the Minuette to £3157 for the Corniche, Swift boosts production to around 1500 units a year with a staff of 140 by the end of the decade.