Start planning your 2021 safecation
On holiday as at home, hygiene is now a major concern for all of us as we strive to protect and keep safe those we love and ourselves.
During lock down, our homes have become places of refuge and safety, a protective bubble that protects us and those we love from danger and harm, where we can feel secure and relaxed.
If we could take our home on holiday we probably would, but while that is impossible, having our own 'home away from home' is possible - as many are starting to discover.
A Swift leisure vehicle, is like a fresh air hotel with nature on your doorstep. Just like home, it's a self-contained, self-catering, protective bubble.
It's your space to manage as you want, you're in control. Compact in form with lounge, kitchen, washroom and bedroom areas, it is a comfortable and relaxing space fitted with domestic style heating and all the mod cons you need.
To make your holiday a safe-cation, you can also go further with Swift than hygiene alone, and enjoy enhanced protection as we explain below.
And wherever you venture and however you stay, please remember to always follow Government guidelines on keeping safe and protected.
Want to know more about the benefits of owning a leisure vehicle?
Visit our first time buyer page, or scroll down to find out some of the reasons why Swift caravans and motorhomes offer one of the safest ways to spend your holiday.

Protected like home
As at home, a leisure vehicle is completely self-contained, with you in control of every element of hygiene and cleanliness. You can stay free of worry as to how thorough the cleaning has been or who had stayed before, because you're in charge, you set the standards and you can decide who is allowed into your protective bubble.
With Swift, all surfaces, including hard wearing vinyl flooring, are easy to clean and all carpets are bleachable. For a completely thorough clean, you can easily access underneath seats and beds in all our caravans and motorhome, and most of our holiday homes.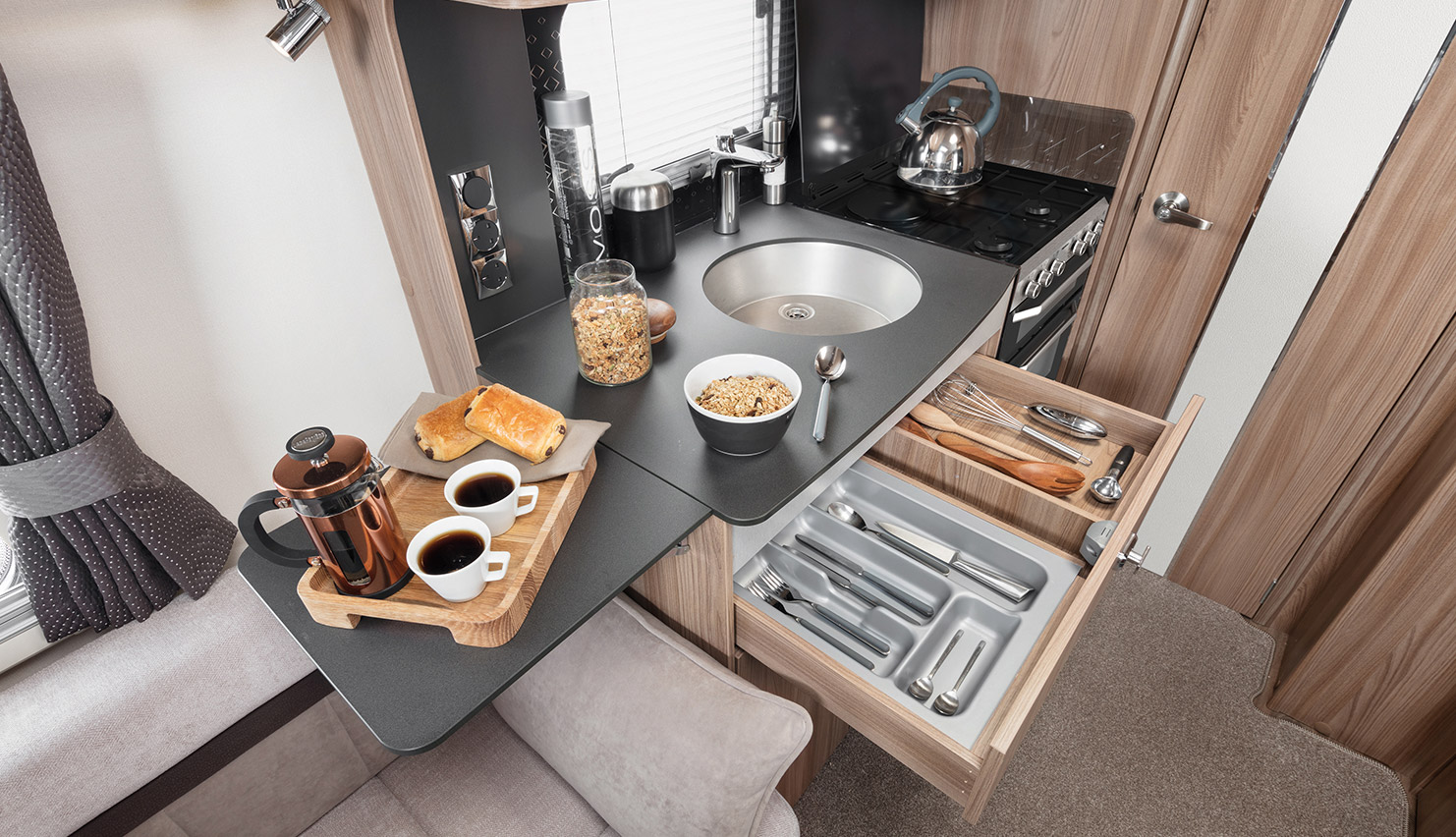 Protected on the outside
Just like your home, the exterior shell of a Swift leisure vehicle is fundamental to keeping your family safe and protected from the elements: whether you're travelling in a motorhome, towing a caravan, or have retreated to your holiday home.
Each is hand built in Yorkshire, utilising modern construction systems and a galvanised chassis. Designed to withstand tough conditions, they all benefit from extensive warranties, some for up to 10 years.
Every vehicle is also fully insulated, and in conjunction with a domestic style heating system, achieve the highest rating of 'Grade 3' for heating and thermal insulation, ensuring you can stay warm and comfortable whatever the weather. There's even a Swift Command app to control the heating and other key functions from your phone.

Protected safe and secure
Your safety inside the vehicle is of paramount importance to Swift, with a range of measures to protect you when on the move or at your destination.
Everything is designed to give you complete peace of mind with approved engineers fitting all gas and electric. Interior styling creates welcoming and comfortable homes with safety and security built in including the use of fire-retardant upholstery fabrics and foams. Smoke and carbon monoxide alarms that are always fitted as standard.
For added security, every Swift motorhome or caravan has a VIN CHIP™ identification system that is concealed within the construction to deter theft and aid quick recovery and for extra protection there is the option to subscribe to Swift Command Tracker, a Thatcham Category S7 approved proactive tracker that is pre-installed during the construction.
In addition, you can also benefit from half price insurance with Supersure Insurance, available on all new and up to 3 year old models for the first year.*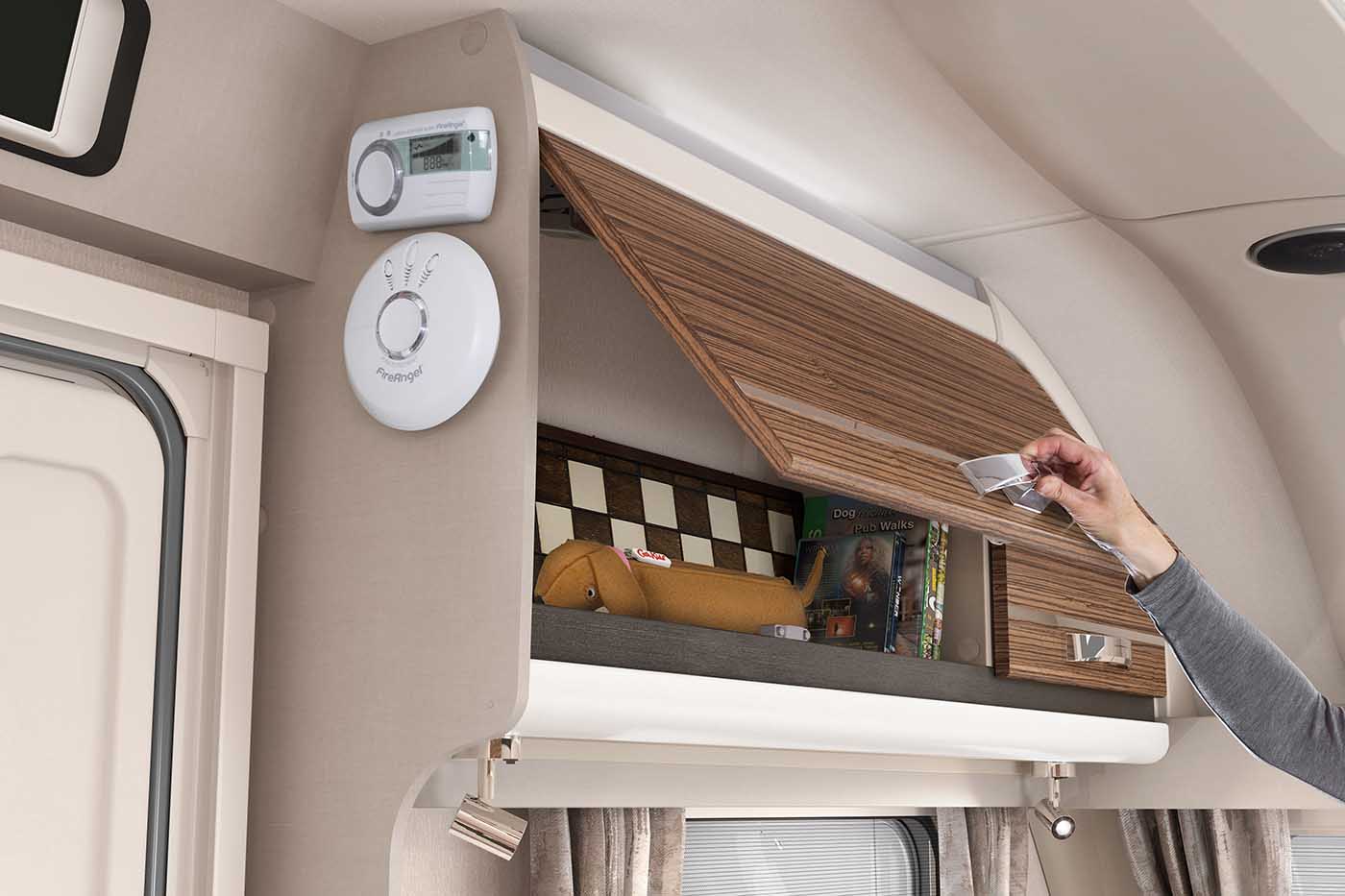 Protected by distance
Holiday parks and caravans sites are naturally social distanced. Guidelines require at least 5 metres between leisure vehicles, including at least 3 metres of totally clear space (to allow for the access of emergency vehicles).
Stay at any of the sites operated by the two main clubs or an NCC registered site and the pitch size may be even larger.
A Swift leisure vehicle is also self-contained with washroom and kitchen facilities, and avoid the need to use external shower and toilet blocks where the risk of infection may be higher.
And if you are looking for even greater isolation, and once travel restrictions are eased, then venture through amazing Scotland where you are permitted to wild camp and enjoy life 'off –grid'.
New to leisure vehicles and just looking, or already keen to buy? You can visit one of our approved dealers and parks confident they are 'Covid-19 Secure' workplaces, and many will offer video-conferencing if you prefer to stay home.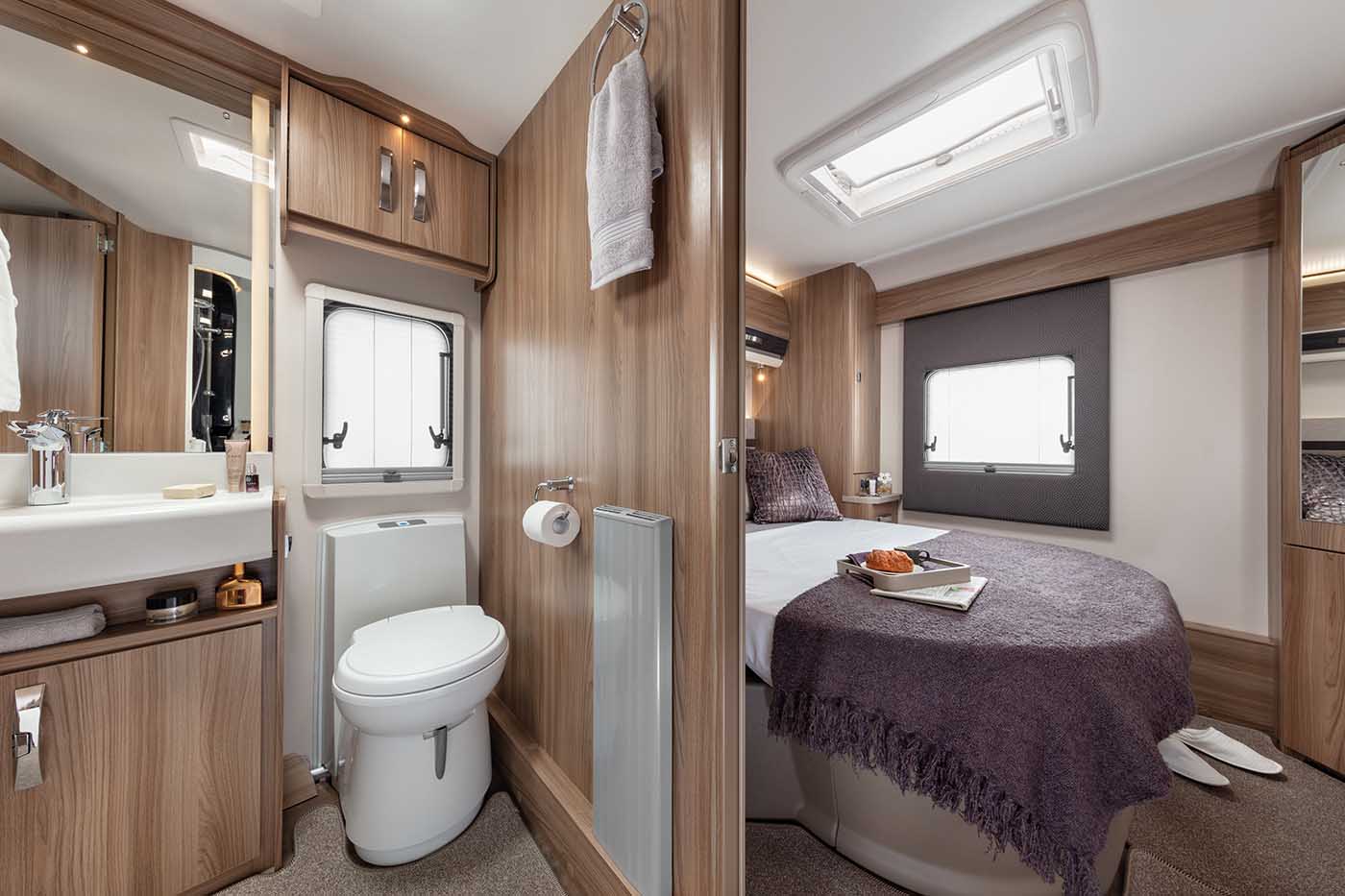 Protected by care
Buying a new leisure vehicle is like buying a new house. Over time the structure will settle and small adjustments may need to be made. Sometimes the ups and downs of multiple journeys may result in a loosened screw. These elements are simple to fix by your park or dealer.
Swift works with Approved Dealers and Partners, to ensure the technicians who work on your vehicle are fully trained and certified through our Swift Academy, just like our own teams who build and fit out your home from home.
As an owner of a Swift Group leisure vehicle you have access to great aftercare thanks to Connect Direct, Swift's online system which personalises each customer's experience of ownership.
And if you suffer a more significant problem with your vehicle, then we work in partnership with your park or dealer to resolve, with a team of field based engineers available to help.