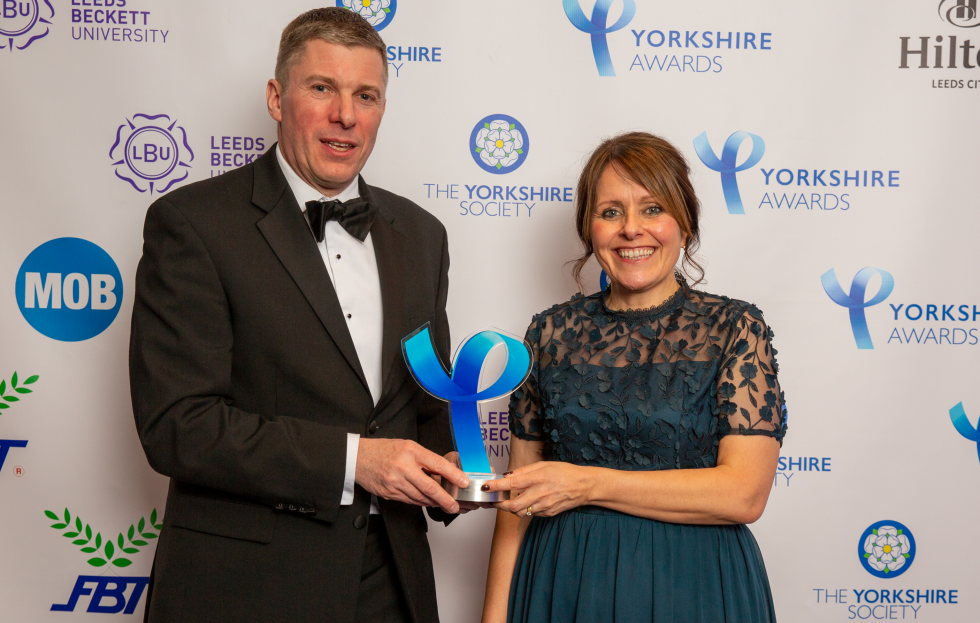 Managing Director, James Turner, accepts the award for Business Enterprise of the Year 2022.
Swift Group scoop Business Enterprise Award!
Swift Group is delighted to announce that it is the winner of the Business Enterprise Award at the recent Yorkshire Awards!
Earlier this month, Directors of Swift Group attended the 33rd annual awards event hosted by The Yorkshire Society. The Business Enterprise Award celebrates our contribution to the local Yorkshire economy. As an established business in the region, the accolade recognises our decisive approach to risk during the pandemic and our solid and continued growth.
The award was also given in acknowledgement of the support we offered to employees during the pandemic, as well as our strong recruitment drive owing to our Swift Academy programme. Of late, we have welcomed many new employees following our 'Step In' campaign to recruit and train individuals from outside of our industry, offering people a new career opportunity and skill set. Our latest employees came from all different types of backgrounds, including finance, retail and hospitality.
We've also been busy recruiting for our 2022 Fitter Apprenticeship programme, where we have opened up applications for 50 young people to join Team Swift – our biggest first-year apprenticeship intake to date! Applications for the programme close on 30th March 2022.
We're extremely proud of this Award - thanks to everyone at Team Swift for making this award possible!