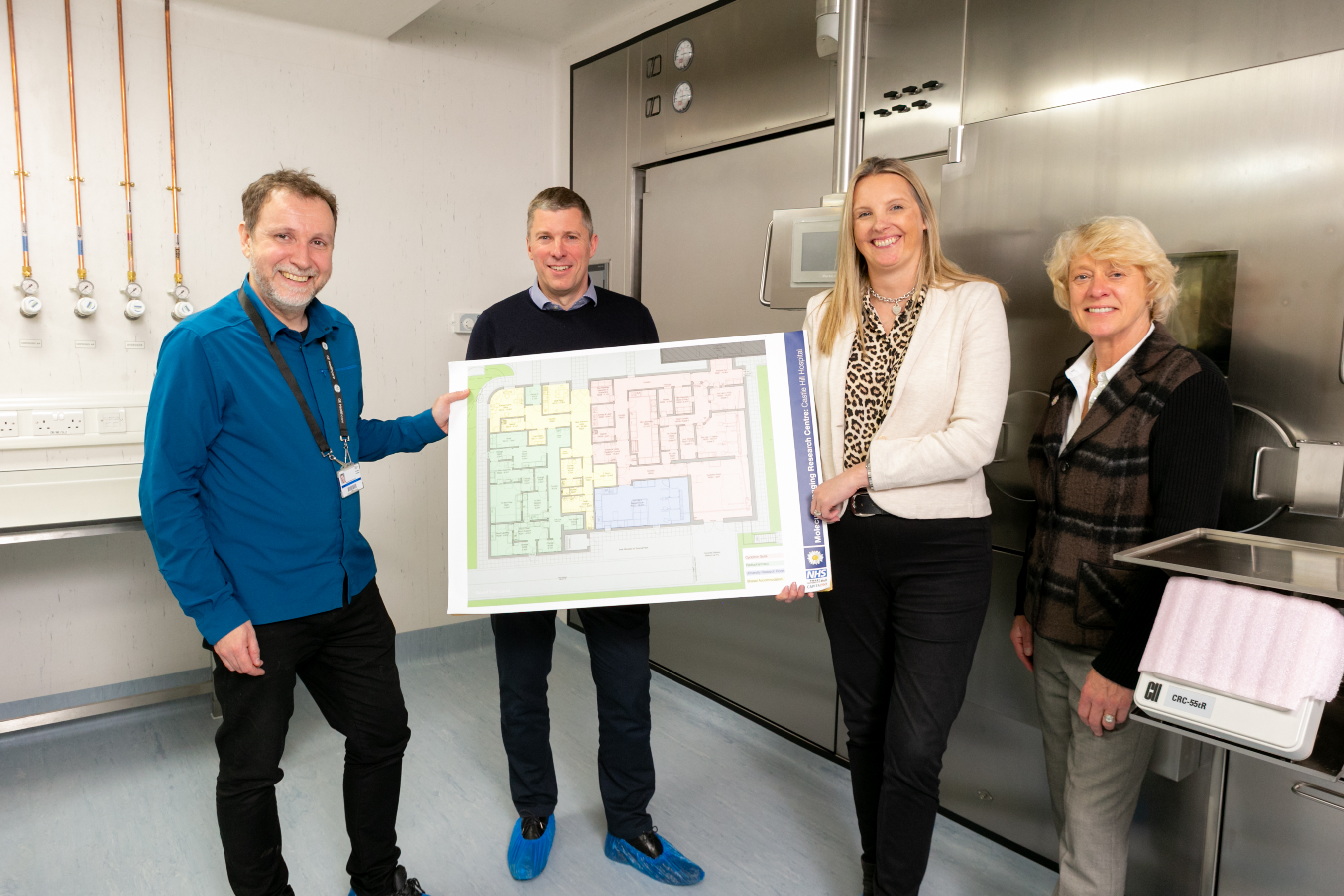 Managing Director, James Turner, and Deputy Managing Director, Amy Archer, were given a sneak preview of the new building and learned all about the upcoming plans and how Swift can help.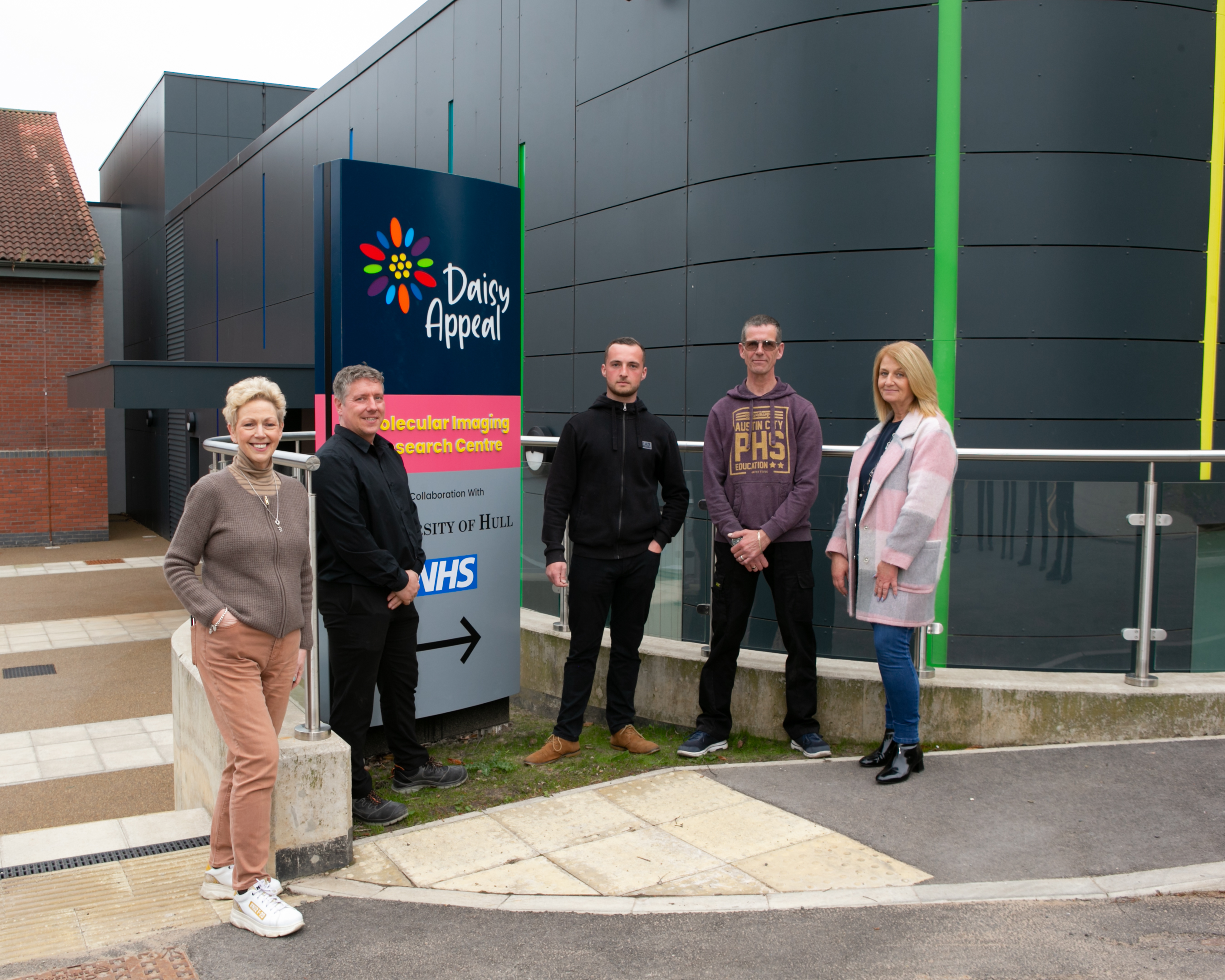 Swift employees also visited Castle Hill to hear all about the amazing work the Daisy Appeal does for the Hull and Humber area.
SWIFT GROUP PLEDGES SUPPORT TO THE DAISY APPEAL FOR FIVE YEARS
We're proud to announce our support for the Daisy Appeal, and will be helping to raise funds for the ongoing development of life-saving and life-changing facilities and treatments at Castle Hill Hospital, which is based in our home town, Cottingham.
Representatives from our employee forum, along with our Managing Director, James Turner, and Deputy Managing Director, Amy Archer, visited Castle Hill Hospital to find out more about Daisy's work across the Hull and Humber region. The Daisy Appeal tackles cancer, heart disease and dementia by offering quicker diagnosis, better treatment and improved quality of life for thousands of people every year.
During the visit, our Swift team met Prof Steve Archibald, Professor in Molecular Imaging at the University of Hull, for a tour of the latest addition to the site - the £8.8m Molecular Imaging Research Centre (MIRC) which is a UK first and will become operational later this year.
James Turner said: "One of our main core values is supporting the community which is home to our employees, their friends and families who all rely on local services, such as doctors, emergency services and hospitals.
"We chose the charity because many people in the local community have accessed and benefited from the unique care it provides.
"We're really impressed by the work of the Daisy Appeal and what they're doing in providing innovative diagnosis and treatment of many medical conditions, and to have this facility on our doorstep is a huge benefit to the local community.
"I know that I speak for the whole team at Swift when I say it's a pleasure to be able to provide charitable support for the ground-breaking work and services they offer."
The Daisy Appeal was founded in 2000 and has since raised more than £22m. The Daisy Appeal Medical Research Centre opened on the Castle Hill Hospital site in 2008 and was followed, in 2014, by the opening of the Jack Brignall PET-CT Scanning Centre.
Karen Guest, a Daisy Appeal trustee and co-owner of Guest & Phillips jewellers in Beverley, said: "We are extremely grateful to Swift Group for supporting the Daisy Appeal and we were delighted to give them a sneak preview of the new building and show them how they can help us develop a centre which is now established and recognised internationally.
"The continuing support of businesses, individuals and the wider community is vital as we edge closer to our fundraising target for the new centre and it will remain essential to cover running costs. In addition to boosting the financial side, we are confident the involvement of Swift will raise the profile of the Daisy Appeal and encourage others to come forward."
Working alongside Claire Levy, fundraiser for the Daisy Appeal, we at Swift are looking forward to working together on a programme of fun and exciting events.
Claire said: "The fact that Swift Group brought members of their employee forum to look round the new building shows that everybody in the company is behind the partnership, and that's fantastic!
"For our part, we want to work with them to create a programme of fundraising events which are fun and interesting and involve as many Swift employees as possible.
"People have come up with some great online fundraising initiatives during the pandemic and we may be able to continue some of those, but more than anything we want to help people get back onto the streets and into the open spaces and social settings with some exciting, new fundraising ideas."