Save £500 on Basecamp 6
Plus get a FREE Vango awning worth £795!
Get out. Do more. Be together. And save with Basecamp 6!
Exciting, sporty, fun and stylish, Basecamp is the compact crossover camping vehicle created for life's adventurers. Whether you're seeking adrenaline-fuelled activities or just enjoy getting off the beaten track, Basecamp is the perfect place to rest and refuel. Compact and lighter in weight than traditional caravans, the range can be towed by most family cars and is easier to manoeuvre.
***Exclusive Basecamp 6 offer***
If you're looking for adventure, versatility and personality, Basecamp 6 is your all-in-one travel companion. It has an extended space for larger adventurous families with a double rear dinette, both of which convert into bunks.
Order between 5th July 2022 - 26th August 2022 and you can save £500 AND receive a FREE RVA2 Vango porch awning worth £795!^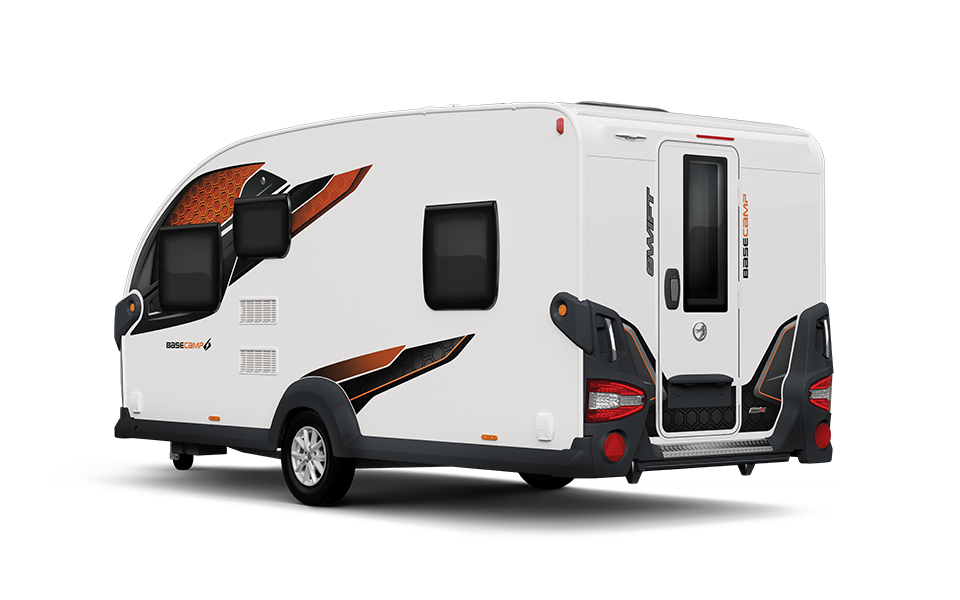 Swift Live chat opening times:
Mondays – Thursdays: 10am – 5pm
Fridays: 10am – 2pm
(Late night opening, Thursday 7th July: 12pm – 8pm)