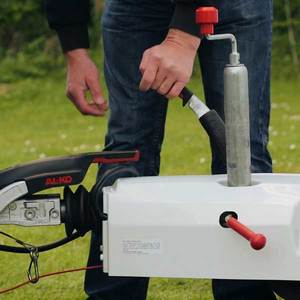 Introduction to Caravans
We understand that buying a touring caravan can initially feel like quite a daunting task, and if you've no previous experience of caravans you will have many questions swirling around in your mind.
Here we hope to point you in the right direction covering everything from the basics of what a caravan can offer and how to choose the right one for you, to getting on the road and planning your holidays.
What can a caravan offer you?
A caravan can give you a freedom that other types of holiday struggle to match. Not only can you go where you want when you want, but holidaying in a caravan means the weather is not the limiting factor to staying warm, dry and entertained.
Over the last ten years caravans have made significant strides in many areas, such as construction, insulation, heating and interior design. All of these combined mean that it really can be your home from home with all mod cons, giving you warmth and comfort wherever you are. Many modern caravans even come with handy charging points so you can keep your mobile devices charged during your stay away.
Types of caravan
The choice of caravans seems to be huge, with many varying options. It can appear overwhelming to begin with, though it's much easier once broken down into the basics. Firstly, the choice is whether you want single axle or twin axle.
You may have the option of single or twin axle on the same model, so you need to consider what will work best for you, and which works best with your towing vehicle.
Single Axle
Two wheels on one axle
Lighter than a twin axle so can be towed by smaller cars
Easier to manoeuvre onsite, which is especially beneficial whilst learning to tow
Twin Axle
Four wheels on two axles
Tend to be heavier requiring a larger tow vehicle
On road have benefit of extra grip and stability
Offer more space
Can be harder to manoeuvre
More expensive
Driving licence
In order to be able to tow a caravan a driver must hold at least a Category B on your driving licence. If you passed your car test before 1 January 1997 you are generally entitled to drive a vehicle and trailer combination up to 8.25 tonnes maximum authorised mass (MAM).
If you passed your driving test after 1 January 1997 and have an ordinary category B licence, you can:
Drive a vehicle up to 3.5 tonnes or 3,500kg MAM towing a trailer of up to 750kg MAM
Tow a trailer over 750kg MAM as long as it is no more than the unladen weight of the towing vehicle (with a combined weight of up to 3,500kg in total)
More information on driving licence categories
Note: If you want to tow a trailer weighing more than 750kg, when the combined weight of the towing vehicle and trailer is more than 3,500kg, you will need to pass a further test to obtain a B+E category licence.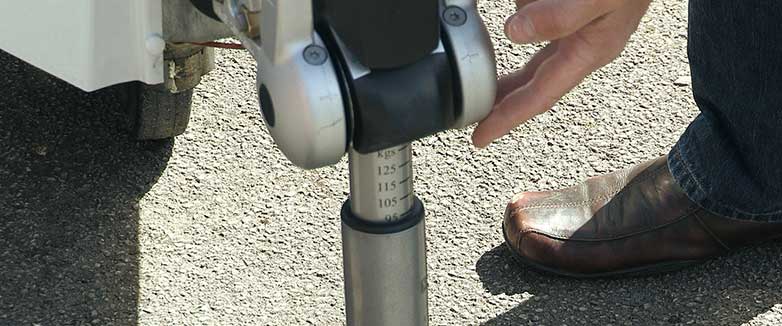 Useful tips
Measure to check that each berth is long enough for your requirements as some berths are only suitable for children.
Check the cushion depth and comfort in seating, because you will want a good night's sleep if it is used as a mattress.
Fixed beds in modern caravans often come with luxury mattresses so this is another consideration for the first time buyer when choosing between a fixed bed or a pull-out bed.
How to choose the right caravan for you
Choosing the correct interior layout for your needs is crucial.
Key considerations:
How many people will you usually take on holiday with you?
How many berths (sleeping accommodation) will be required?
What are the number of adults and children staying in the caravan?
Will you be having occasional guests staying over?
Remember that with regards the number of people sleeping you can always purchase an accessory such as an awning to extend space and sleeping area available.
Do you need a double bed or two single beds?
Do you need the bed to be fixed or pull-out?
Do you require bunk beds for children?
How many people will be seated around the table? Do you need two separate areas or one main area?
Will you prefer an end or side kitchen?
Will you want a layout with an ensuite washroom or a centre washroom easily accessible to all?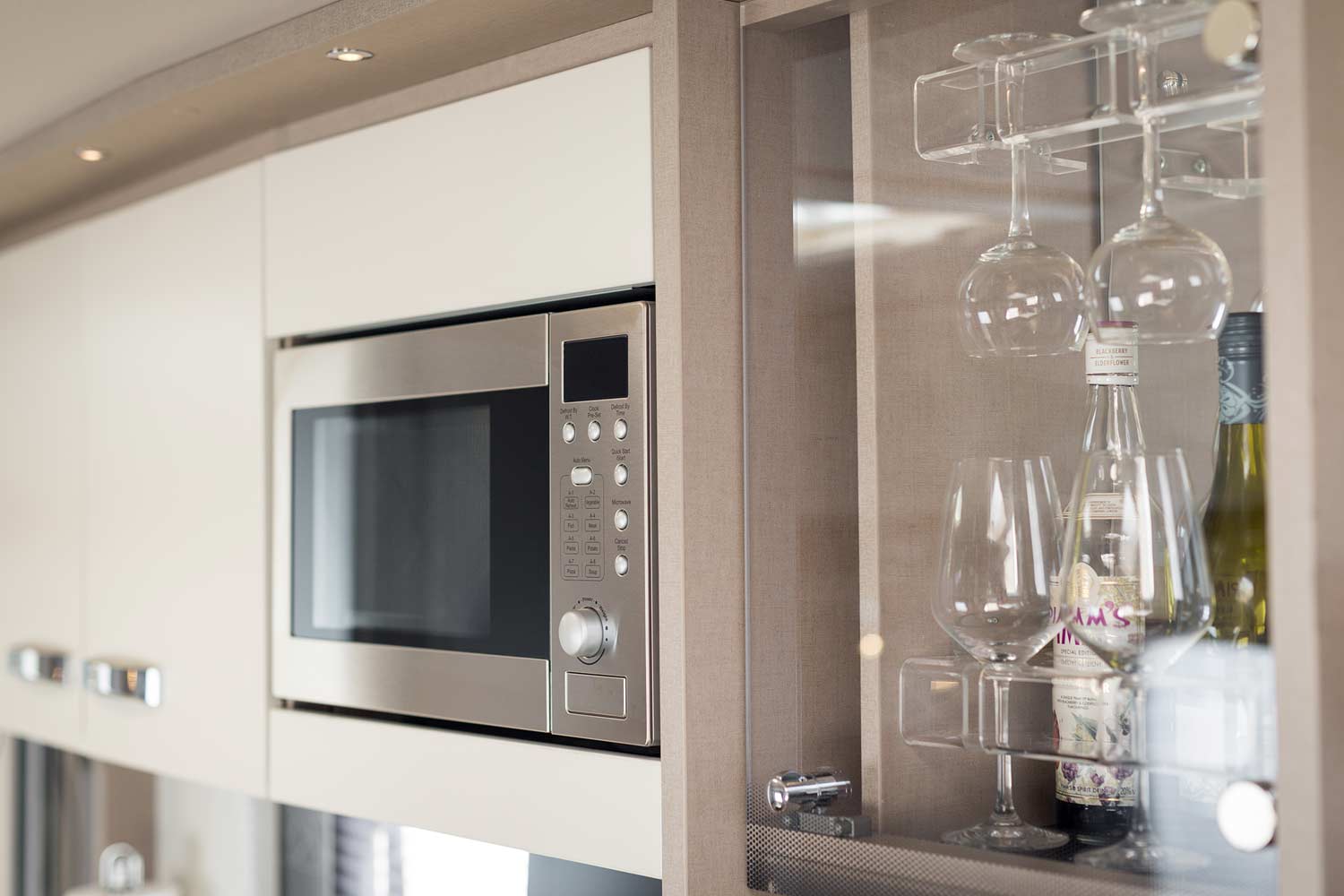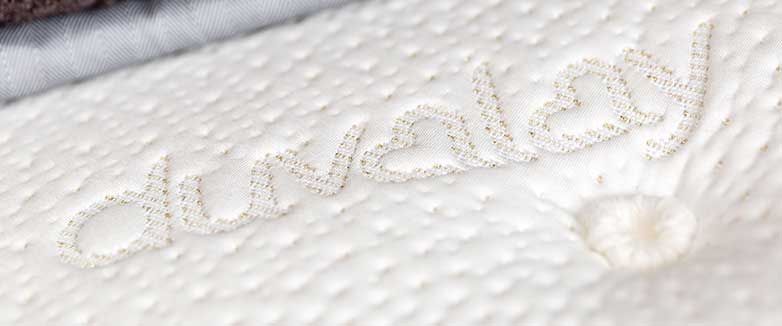 Checklist
A good basic checklist to work through when matching, assuming that your chosen caravan is braked, would be to find out:
The kerbweight of your car (by looking in the handbook).
Multiply the kerbweight by 0.85.
You can then check the towing limit for your car in the handbook.
You can then compare these figures with the MTPLM for the caravan.
You will also need to check that the car's towball limit is suitable for the noseweight of the caravan.
Always check that your driving licence permits you to drive a combination such as this.
Matching your car and caravan can seem overwhelming when you first start. You can find more detailed information on The Caravan Club or The Camping and Caravanning Club websites. Or talk to one of the clubs – they both offer a service to do the outfit matching for you, online or over the phone.
You can also speak to your local dealer for advice. You can find your local dealer here.
Matching your outfit
The weight of your caravan should never exceed the weight of your car and your car handbook will give you the maximum weight your car can tow.
However to be able to safely tow up hills and stop it is advised that the weight of the caravan with its contents should not exceed 85% of the car's kerb, or unladen, weight – this is known as 'Outfit matching'. It is very important to find a good match between car and caravan. Some people work with their existing car, and some people might time buying a new car and caravan at the same time.
Jargon Buster
Before you start the process of matching, you might like to know some of the technical jargon:
Unladen Weight

The weight of a vehicle when not carrying a load and excluding fuel or batteries is called the unladen weight

Mass in Running Order (MIRO)

The weight of a caravan ready for the road, without personal effects is called the Mass in Running Order (MIRO). Changes to how this is calculated took place in 2010, so depending when your chosen caravan was built will depend which rules apply.

Kerbweight

The Mass in Running Order (MIRO) of a car is called the kerbweight. You will need to look in your handbook for what the manufacturer includes in their kerbweight calculations.

Mass in Service

The mass in service is the Mass in Running Order (MIRO), or kerbweight including a 75kg driver, of a car as it left the factory. You can find this information in the car's Vehicle Registration information.

User Payload

The weight of extras that can be carried in or on the caravan is called the user payload.

Maximum Authorised Mass (MAM), Gross Vehicle Weight (GVW), and Maximum Gross Weight (MGM)

The maximum a vehicle is allowed to weigh when it is fully loaded is called the Maximum Authorised Mass (MAM), Gross Vehicle Weight (GVW) or Maximum Gross Weight (MGM).

Maximum Technically Permissible Laden Mass (MTPLM)

Maximum Technically Permissible Laden Mass (MTPLM) is the Maximum Authorised Mass (MAM) of a caravan.

Gross Train Weight (GTW)

The Gross Train Weight (GTW) is the maximum a car and caravan combination is allowed to weigh when fully loaded.

Towing Limit

The Towing Limit is the maximum weight a vehicle is designed to tow up a 12 per cent hill (1 in 8).

Actual Weight

The weight of the caravan loaded as you tow it on the road is called the actual weight. This must not exceed the MTPLM or MAM.

Noseweight

The downward force the caravan puts on the towball of the towing vehicle is called the noseweight. The optimum noseweight is generally 7% of the caravan's laden weight. Before buying it is important to check this isn't in excess of your car manufacturer's stated limit.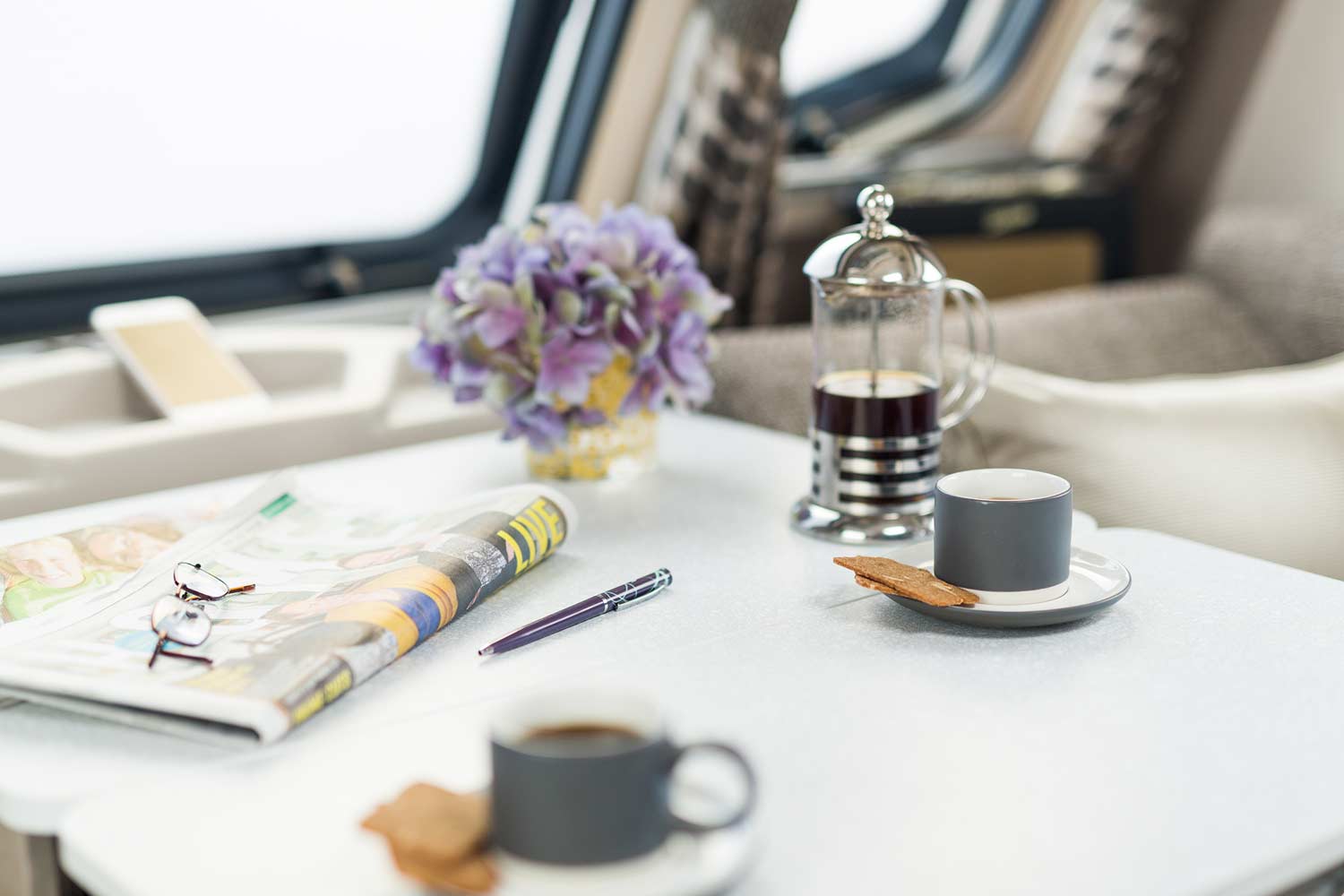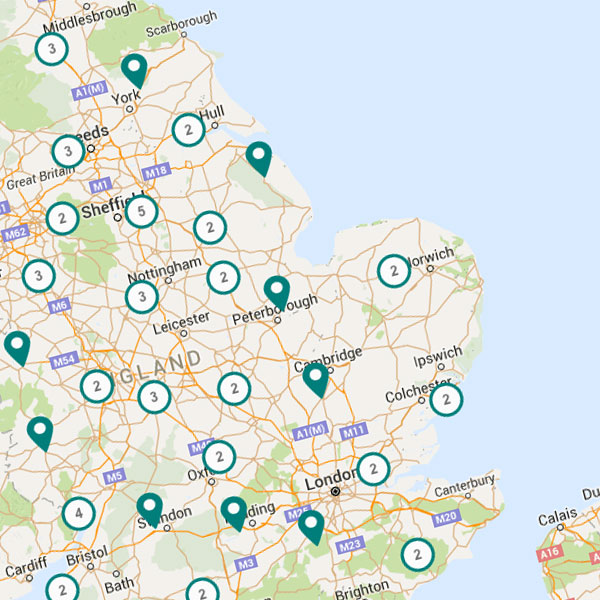 Buying your caravan
Whether you buy new or used will depend on your budget and preferences.
If you are buying a pre-owned caravan, it is strongly recommended that you carry out a CRiS Check prior to purchasing. A CRiS Check will confirm the caravan's true identity, reveal if there's a hire purchase agreement with overdue finance, and identify if it has been reported stolen or is an insurance write-off. It will also identify who is recorded with CRiS as the current owner. Whether you buy new or used always ensure that the caravan comes with a copy of the handbook.
Where should I buy from?
We would strongly recommend that you buy from a local dealer. There are hundreds of Caravan dealers across the UK, some will just sell used caravans and others will sell new and used Caravans. It is well worth visiting several to see for yourself the different layouts and type of caravan, to narrow down to the caravan that best suits your needs. The dealer should also give you advice and guidance about the right choice of caravan for you.
Buying from a dealer will give you some reassurances:
Most will offer a warranty
Dealers will carry out a health check to confirm the caravan is watertight and everything is in working order
You will need to do less research yourself into the history of the caravan, because the dealer should already have done this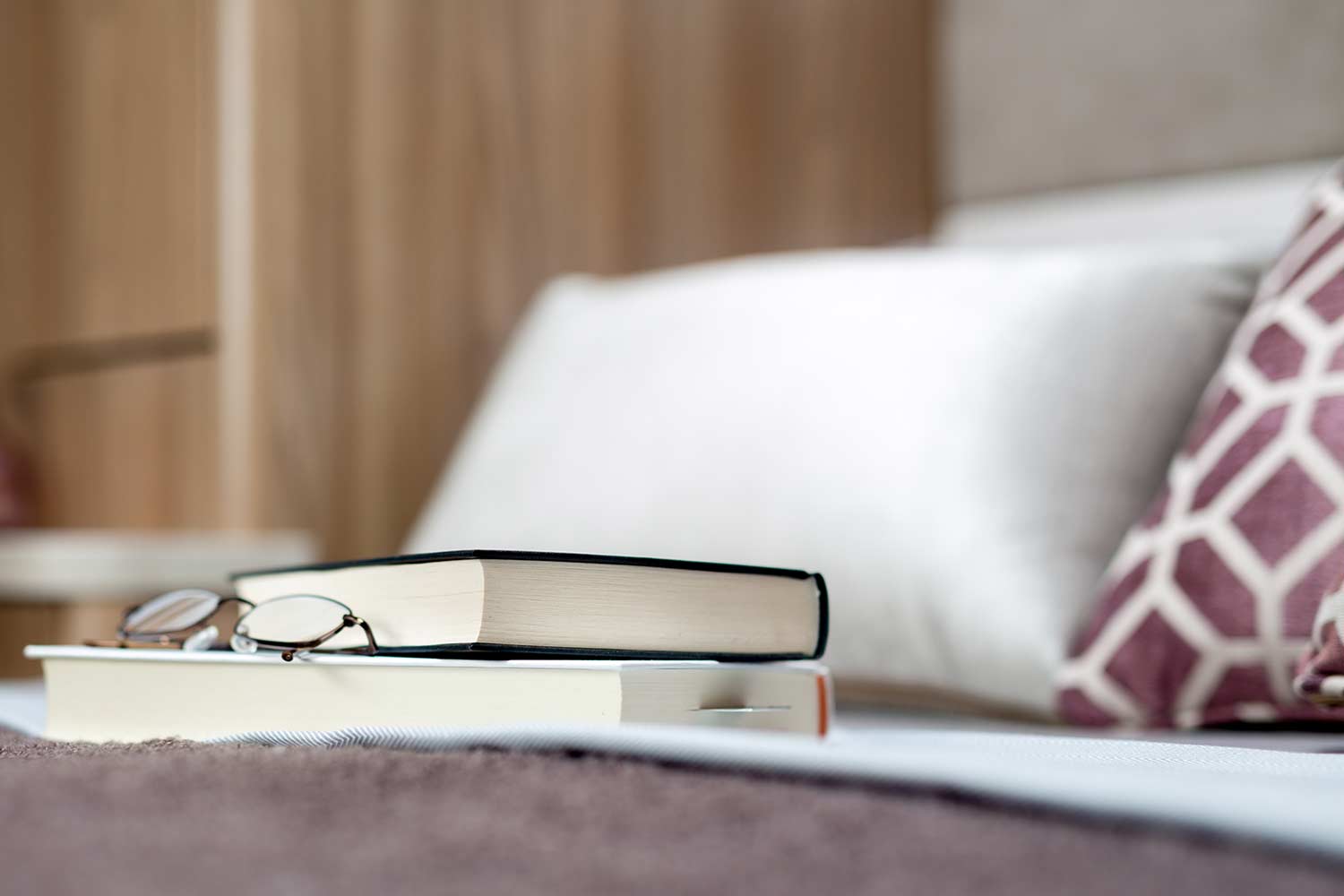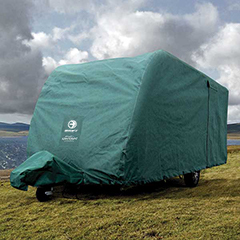 Storing your caravan
Another key factor to consider is storage, for when your caravan is not in use.
If you have space and want to store your caravan at home things to consider are:
Check that there are no obvious height problems
Check your local bylaws because there may be restrictions
Think about the security of your caravan if it is parked on a driveway
If you are not fortunate enough to have space at home things to consider are:
Cost-effective options, such as finding a local storage centre. It would be worth having a look in your local area to identify who offers a caravan storage service. We recommend that you check where it will be stored and check that the area is secure and what security measure they have in place. Find out what their policies and procedures are, for example can you access your caravan at any time or are there closing hours, or do you need to contact them in advance to access your caravan. You would also want to know about insurance and costs.
It might be that you have a favourite caravan site to visit and would like your caravan stored on-site ready for when you visit, be that in the UK or abroad.
Winterisation
Whether or not you plan to use your caravan over the winter months will determine whether or not you take action such as removing tyres or covering your caravan with a cover. Draining water and removing items that can be frost damaged also needs considering.
You can find additional advice on storing your caravan and winterisation on The Caravan Club or The Camping and Caravanning Club websites and there will also be a section in your caravan handbook. There are various further security measures, such as Theftcheck, that you might want to consider.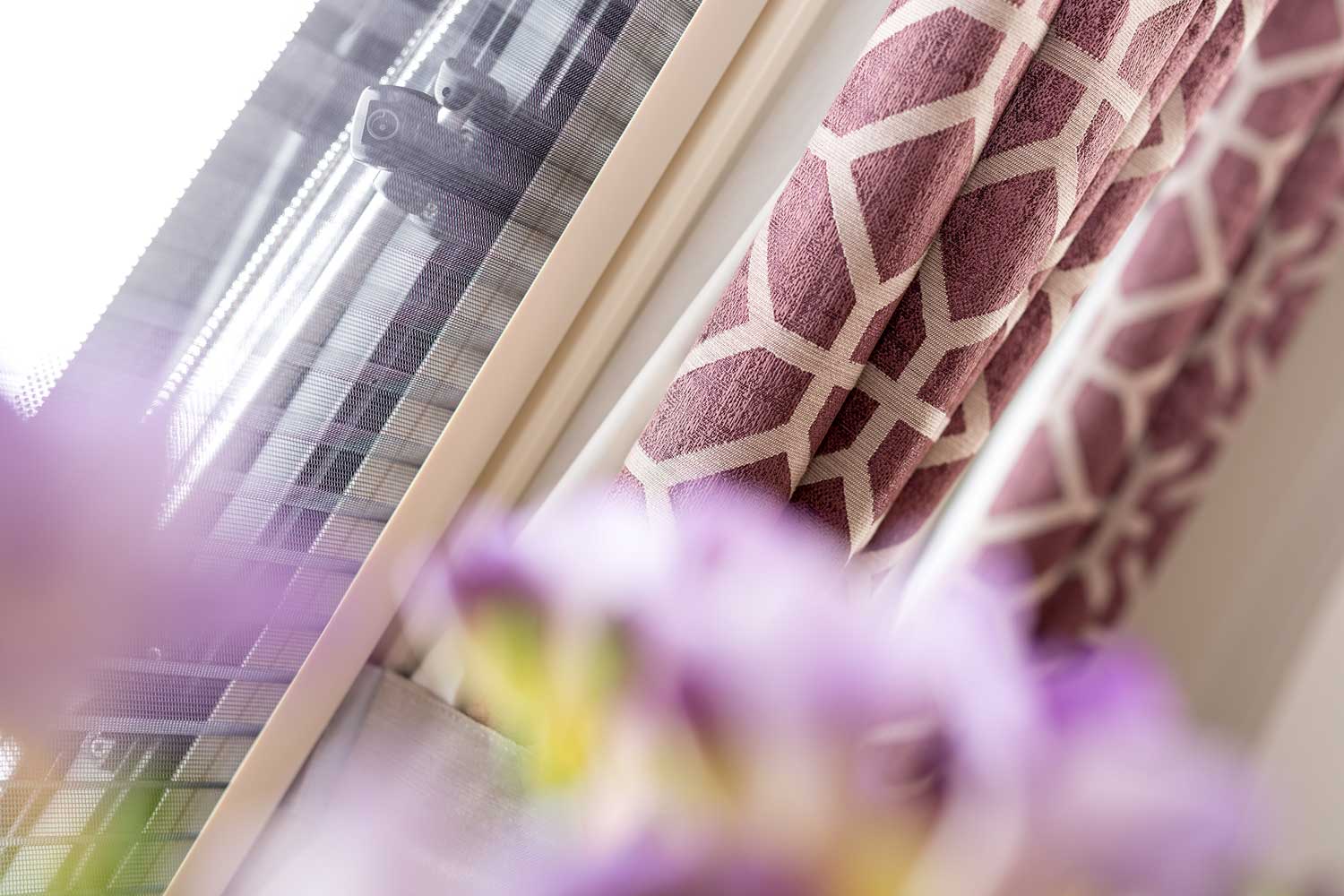 Other considerations
Other essential points to consider for a new caravan owner are:
The towbar you will require for the car.
One or two electrical connection sockets attached to, or adjacent to, the tow ball.
You may need to attach extensions to the wing mirrors on your tow vehicle.
Consider purchasing an aquaroll so that you can easily collect water supplies on site.
You might want to join a caravan club, which we will discuss in a separate section.
Check out your insurance policy – it might be that a comprehensive car insurance policy will cover third party risks when towing a caravan but you may wish to cover your caravan comprehensively as well. Note that the insurance company may well require you to fit wheel-clamps and hitch locks. You must gain specialist advice from your insurer with regards what they will cover and what they require. We strongly recommend you do this before you make the purchase so that you are aware of what costs will be involved, and to allow you to find the best insurance quote to meet your needs.
There are many accessories you can buy for your caravan. Some caravan dealers have an accessory shop.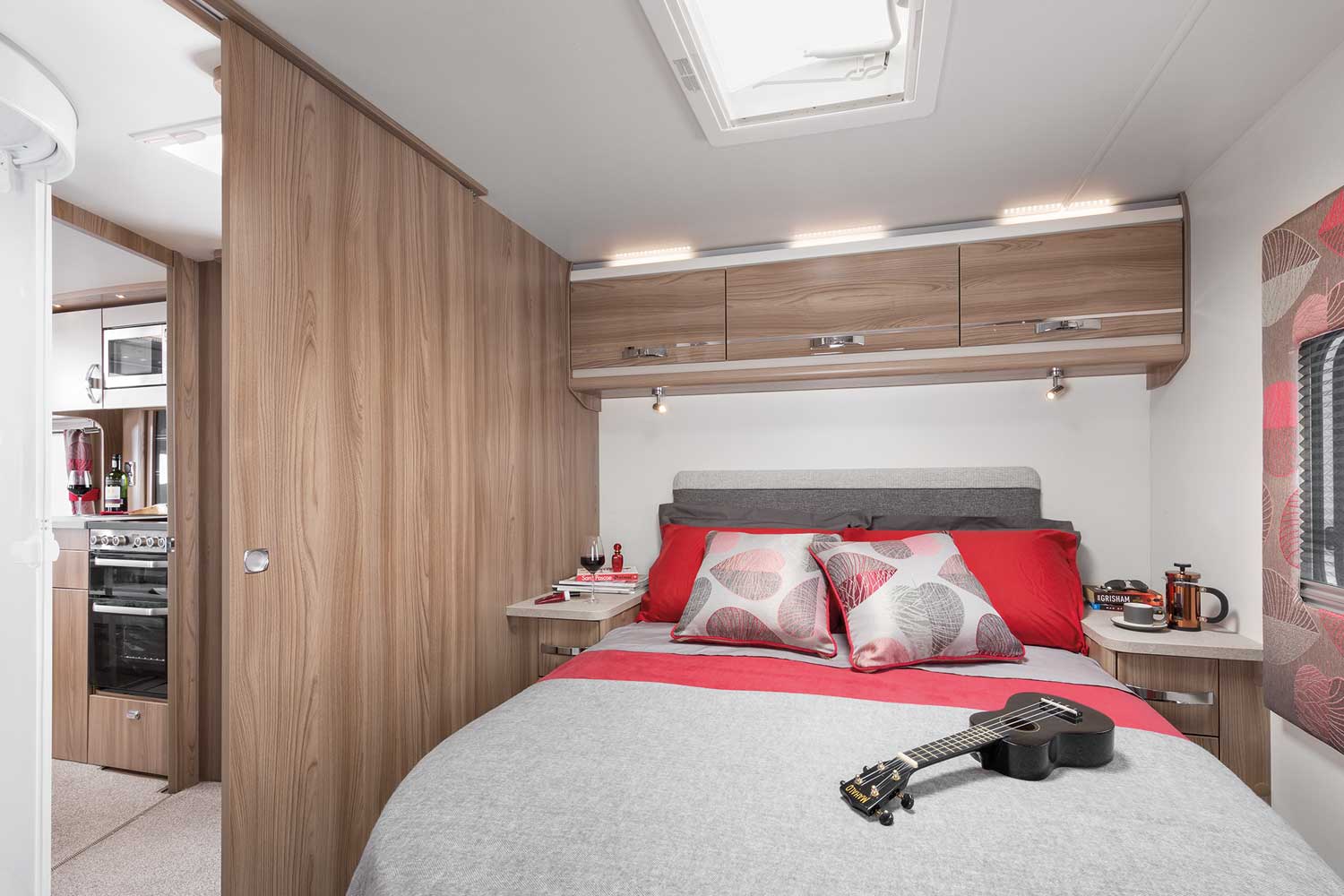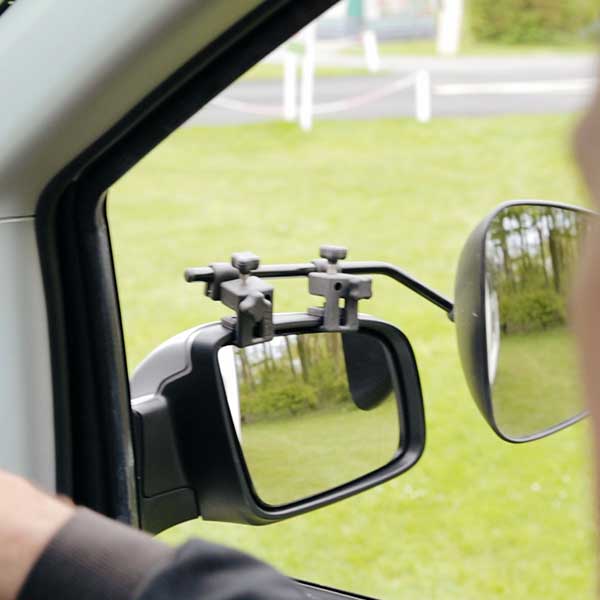 Getting your caravan on the road
Once you have chosen the right caravan for you, you need to know how to load and tow your caravan safely.
In our next section, you can discover more on:
Read our Caravans on the Road Guide.
Search our Dealer Network