Advice on buying Swift
Interested in buying a new Swift leisure product and would like expert advice and guidance to help you find your ideal caravan, motorhome or holiday home? Then why not visit our Get a Quote page and let us know how we can help.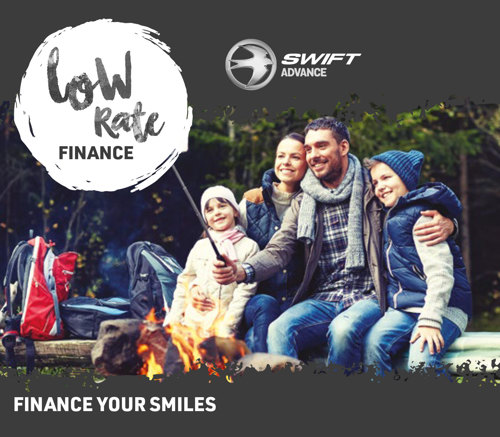 Quick solutions for Swift Owners
To find quick answers to many common questions, please see our FAQs page www.swiftgroup.co.uk/owners/faqs
For Swift Command please contact Sargent technical support 01482 678981, or go to www.sargentlimited.co.uk
To download a Owners or Technical Handbook, please go to www.swiftgroup.co.uk/owners/handbooks
To purchase parts please contact your supplying dealer. Unfortunately we do not sell parts direct. Please be aware that if your Swift leisure product is more than 8 years old the original parts may no longer be available.
If your dealer or repairer is waiting for a part from Swift, please do not contact us as we are only able to provide this information to your dealer or repairer.
Fitting Accessories. These can be fitted to Swift leisure products however it is highly recommended that accessory options are discussed with the supplying dealer and are fitted by a Swift Group dealer or Approved repairer. Any defect arising from the fitment of an accessory or a product modification is not the responsibility of the Swift Group and any remedial work required in the event that something goes wrong would not be covered under the Swift Group manufacturer's warranty policy.
Current Owners
If you have been unable to find the information you require, and your supplying dealer, park or local repairer have been unable to help you, then please complete our Help Request form. To enable us to best assist you with your enquiry please ensure you provide us with:
as much detail as possible regarding your enquiry
your name
the chassis number of your Swift leisure product
your post code
contact telephone number
This information is essential, if details are missing this will inevitably delay the Customer Experience team in being able to assist you.
We aim to respond to all contacts within 5 to 10 working days from receipt of an enquiry.
Please note calls may be recorded for training and monitoring purposes.
An update from our Customer Experience Team..
If you have tried to contact us recently and had to wait longer than usual for a response, we would like to offer you our sincere apologies for the inconvenience this may have caused.

Why the long wait times?
With the easing of restrictions, businesses, across the country have begun trading at a much faster pace than expected and we have seen a sharp increase in the number of direct enquiries and calls coming into the Swift Group. This significant increase in volume and complexity has led to lengthy delays in responding to your enquiry.
Our customer service team are passionate about delivering the best possible service they can and understand the frustrations you may have encountered. We are working hard to ensure we answer your enquiries promptly, but please note that we have made the difficult decision to prioritise all enquiries by age of vehicle. If your leisure vehicle is over 3 years old, we will aim to respond to your enquiry within the next 28 days, or if you have recently requested a transfer of ownership or an update to service records, we will also aim to respond over the next 28 days.
We understand that this is not an ideal situation and we are hopeful that this will only be for a short period, but we wanted to explain the situation and thank you for your patience and understanding during this difficult period.

In the meantime, we have lots of helpful information in the "owners" section on our website or alternative please contact your supplying dealer or any Swift Approved dealer or Swift Approved Repairer, contact details can also be found on our website.
Once again we would like to sincerely thank every single customer for their, understanding and patience.
The Swift Group
When contacting The Swift Group:
Please quote your name, postcode and chassis number / VIN of your product.
In most instances, the Customer Care Team will involve your dealer / Park Operator in resolving the issue you are experiencing.
If you are contacting the company by email, letter or fax, the Customer Care Team will endeavour to respond to you within ten working days.
 
Locating your VIN (or vehicle chassis Number)
In order for us to correctly identify your vehicle, the parts contained within and the history, we require the vehicles chassis number or VIN.
For Caravans, the chassis number can be found under the A Frame cover, stamped onto the chassis itself. The chassis number can also be, etched on all caravan windows from 1992 onwards.
For Motorhomes, the VIN can be found on the front windscreen and on the plate of the front cross member within the engine compartment and on the Swift manufacturers plate situated on the front bulkhead.
For Holiday Homes, the VIN can be found on the front chassis cross member and also on the Swift manufacturers plate situated on the lower corner of the rear panel.
In all cases, your chassis or VIN will also be recorded on the documentation received when you purchased the vehicle.